Vítkova Písanka Font
My original plan was to create an exact replica of handwriting that was taught in Czech elementary schools in 1980s, but when I found the original writing exercise books I did not like many details or proportions so in the end I adjusted the letters to my likings and taste.
Unfortunately some combination of letters in TTF format could not be connected as elegantly as I had intended so I created an OTF version (since 0.45) which compensates the most obvious flaws.
The use of alternative glyphs can be controlled by OpenType features "calt", "salt" and "fina".
The public version of the font intentionally does not include number 0.
The full version is available only to licensed users.
If you want to buy the license please visit my site: fonty.condak.cz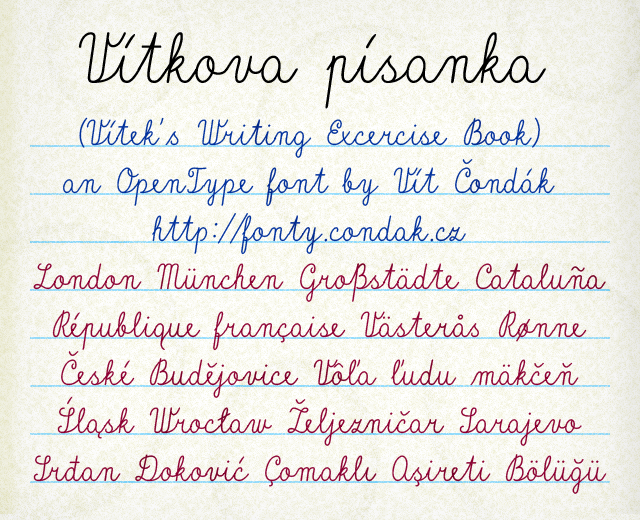 Follow @1001graphics