Uranos Font
Uranos is a serif type family with uncomplicated appearance and modern, geometric glyphs shapes. Available in three styles, include many stylistic alternates and automatic ligature creation.
Character set contain the complete Unicode Latin 1252 (Western European; ANSI), 1250 Latin 2 (Central European), 1254 Turkish, 1257 Baltic.
Supported OpenType features: Acces All Alternates, Capital Spacing, Case-Sensitive Forms, Contextual Alternates, Fractions, Kerning, Localized Forms, Ordinals, Proportional Figures, Slashed Zero, Small Capitals, Small Capitals From Capitals, Stylistic Alternates, Stylistic Set (1-20), Superscript, Tabular Figures, Titling. Kerning is prepared as single ('flat') table for maximum possible compatibility with older software.
Uranos DEMO font file is designed ONLY for testing purposes, eg. why look current typeface on your project, coverage by character set etc. ANY OTHER USE IS PROHIBITED. DEMO file has removed kerning table, most of OpenType features and many of characters is replaced by "DEMO" marking.
Licence cost is $38 for every single style for commercial use by any single user.
Send PayPal payments to: [email protected] (in payment comments please specify: font name and email address for send full version of font file). After payment I send email with zipped font file (OpenType TrueType TTF and OpenType PostScript OTF) usually within 1-3 working days. Registration will remain valid for future versions of the font (you get email with new version).
You also may purchase this font at: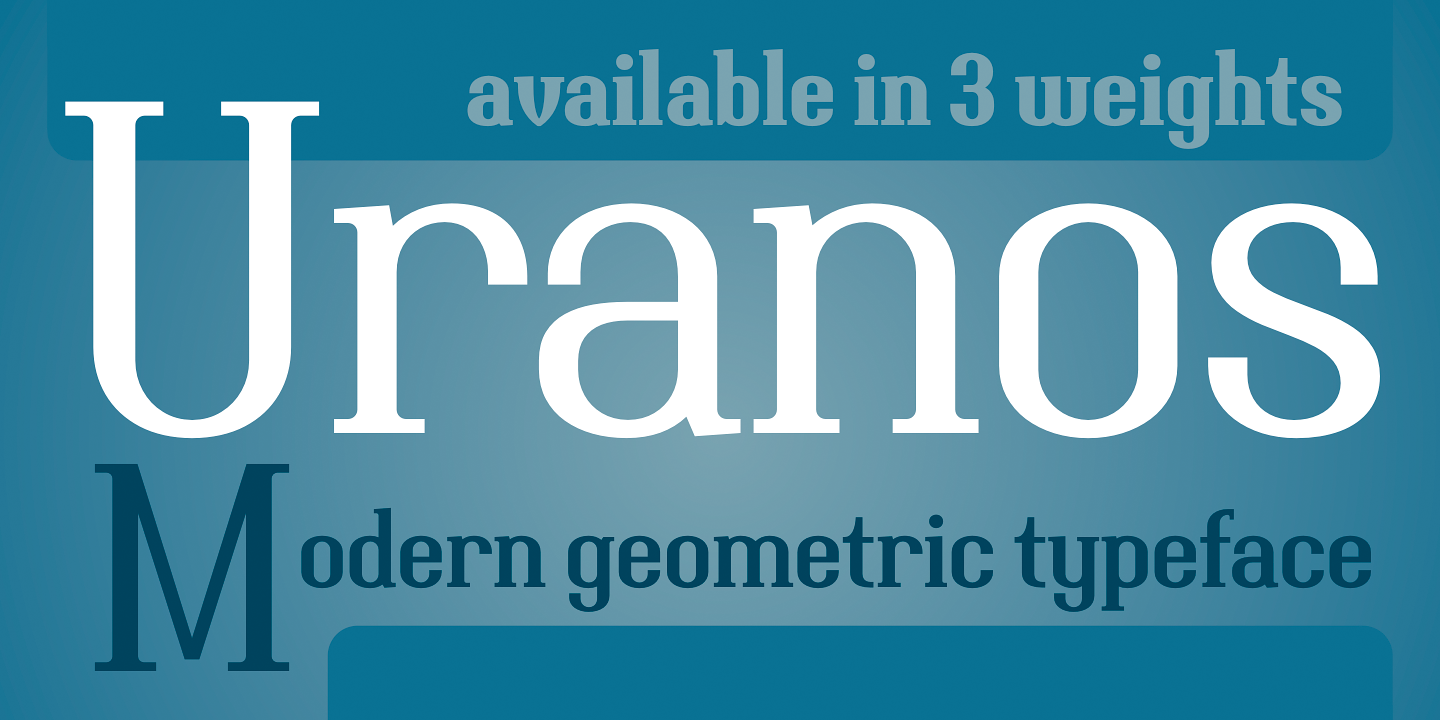 Follow @1001graphics