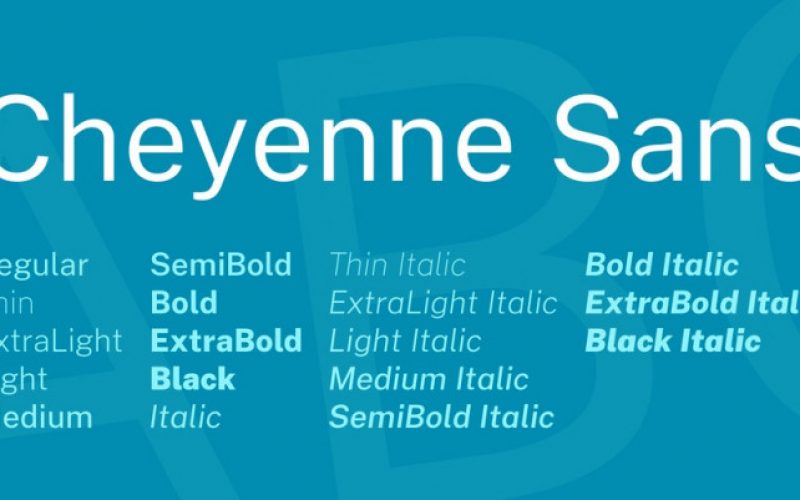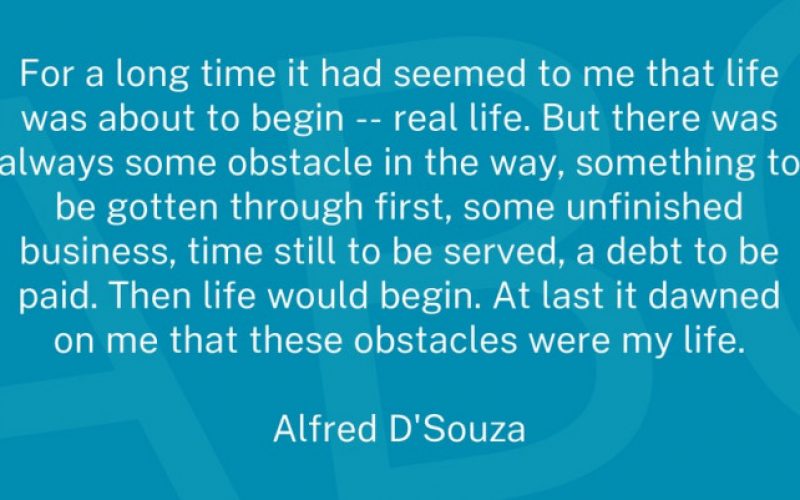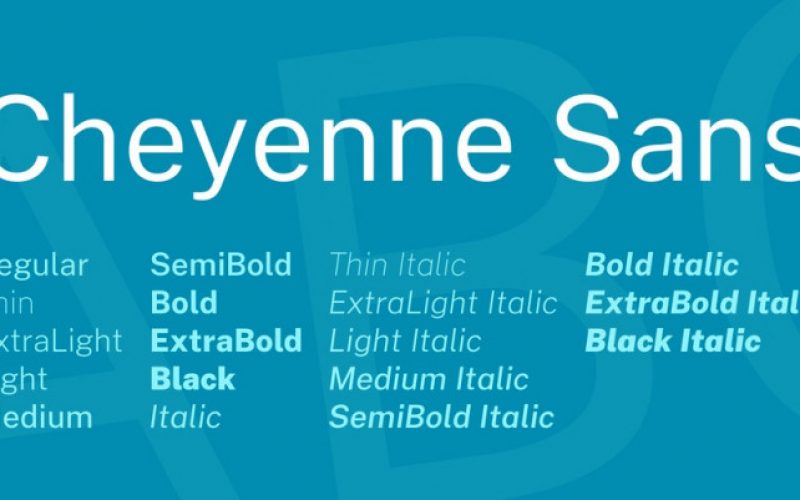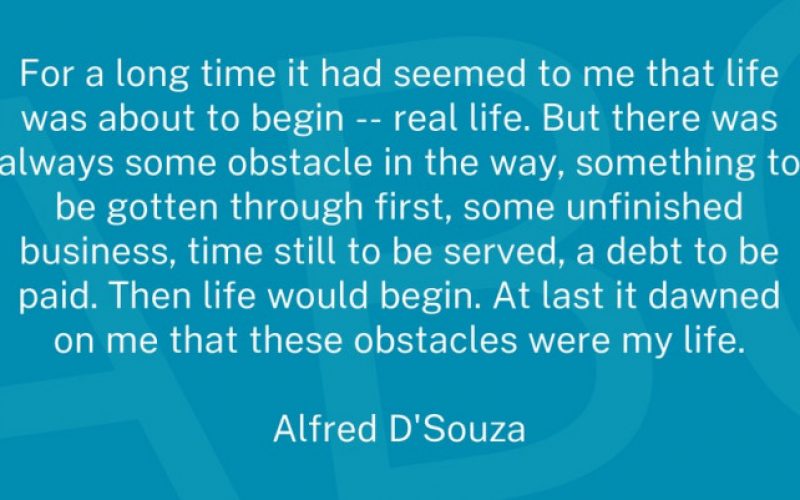 Cheyenne Sans Typeface  
Cheyenne Sans is a neo-grotesk sans-serif font developed from United Sans and Libre Franklin fonts.
The first modifications are true italic forms for 'a' and 'f', a more matching italic.
The following language blocks are fully supported: Afrikaans, Baltic, Basic Latin, Catalan, Central European, Dutch, Esperanto, Euro, Igbo Onwu, Romanian, Turkish, and Western European.
Follow @1001graphics
Preview Text
CheyenneSans-Black.ttf
The quick brown fox jumps over the lazy dog
CheyenneSans-ExtraBoldItalic.ttf
The quick brown fox jumps over the lazy dog
CheyenneSans-ExtraLight.ttf
The quick brown fox jumps over the lazy dog
CheyenneSans-ExtraLightItalic.ttf
The quick brown fox jumps over the lazy dog
CheyenneSans-Italic.ttf
The quick brown fox jumps over the lazy dog
CheyenneSans-Light.ttf
The quick brown fox jumps over the lazy dog
CheyenneSans-MediumItalic.ttf
The quick brown fox jumps over the lazy dog
CheyenneSans-Thin.ttf
The quick brown fox jumps over the lazy dog
CheyenneSans-ThinItalic.ttf
The quick brown fox jumps over the lazy dog
CheyenneSans-BlackItalic.ttf
The quick brown fox jumps over the lazy dog
CheyenneSans-Bold.ttf
The quick brown fox jumps over the lazy dog
CheyenneSans-BoldItalic.ttf
The quick brown fox jumps over the lazy dog
CheyenneSans-ExtraBold.ttf
The quick brown fox jumps over the lazy dog
CheyenneSans-Medium.ttf
The quick brown fox jumps over the lazy dog
CheyenneSans-Regular.ttf
The quick brown fox jumps over the lazy dog
CheyenneSans-SemiBold.ttf
The quick brown fox jumps over the lazy dog