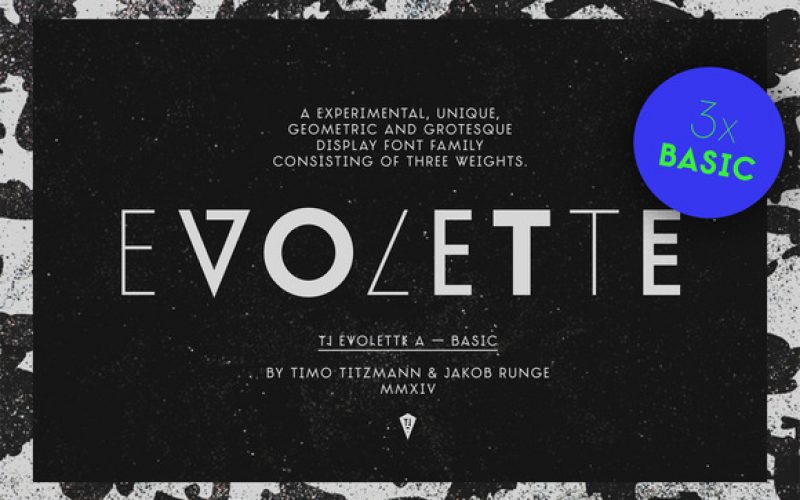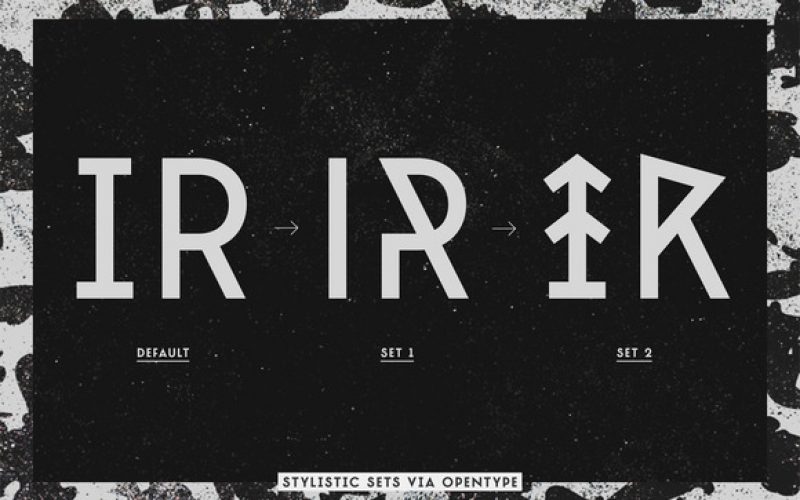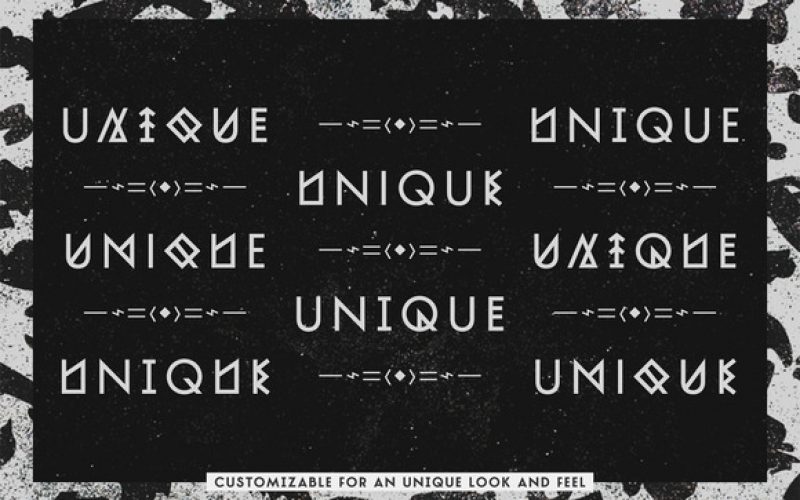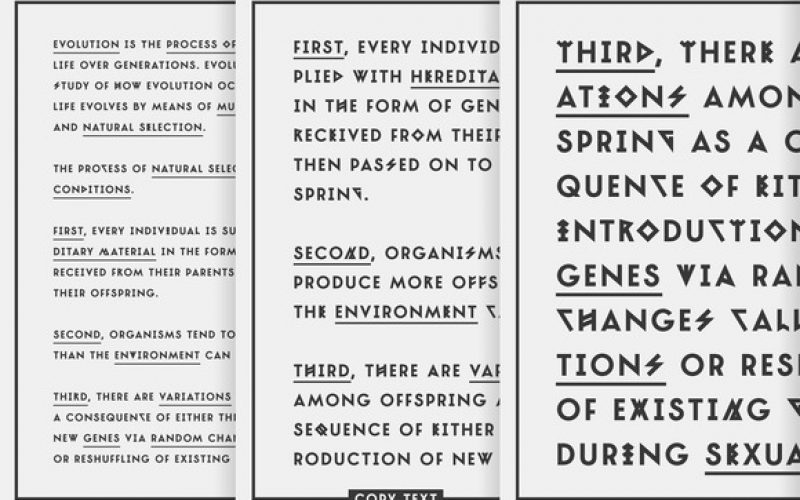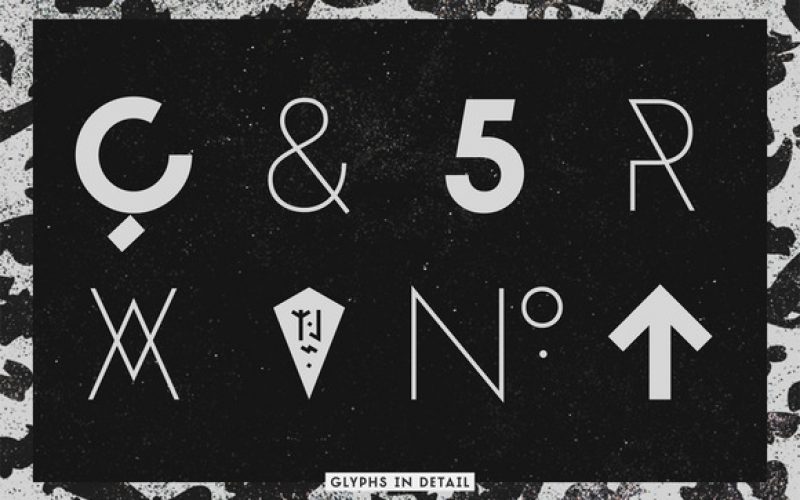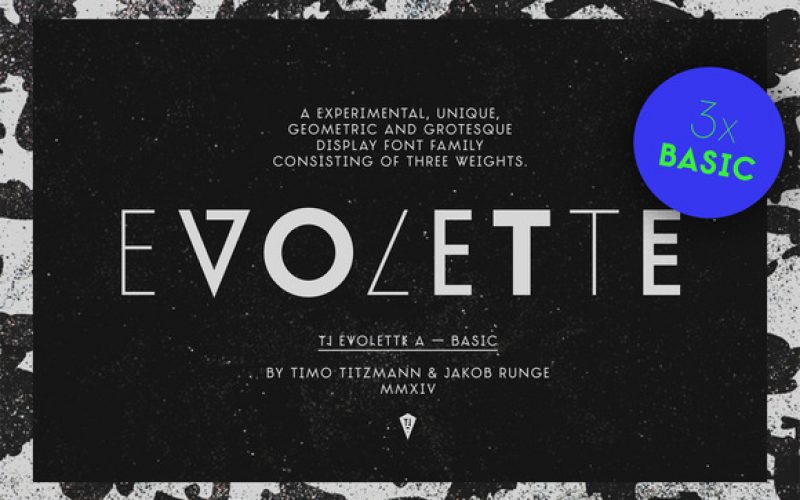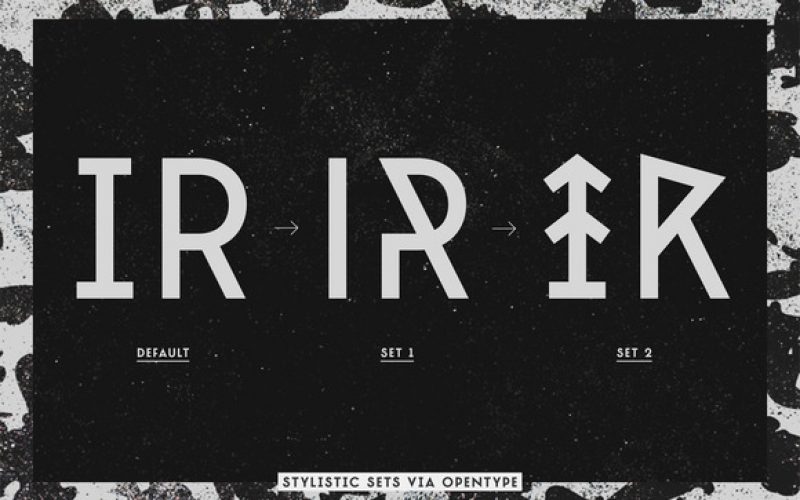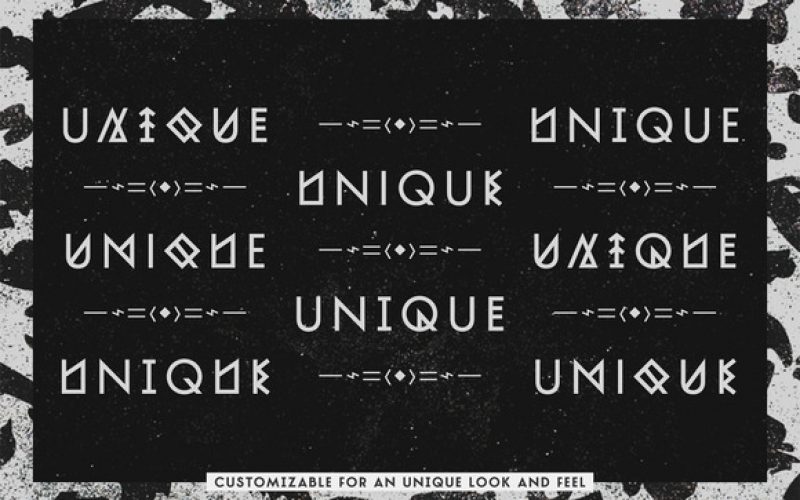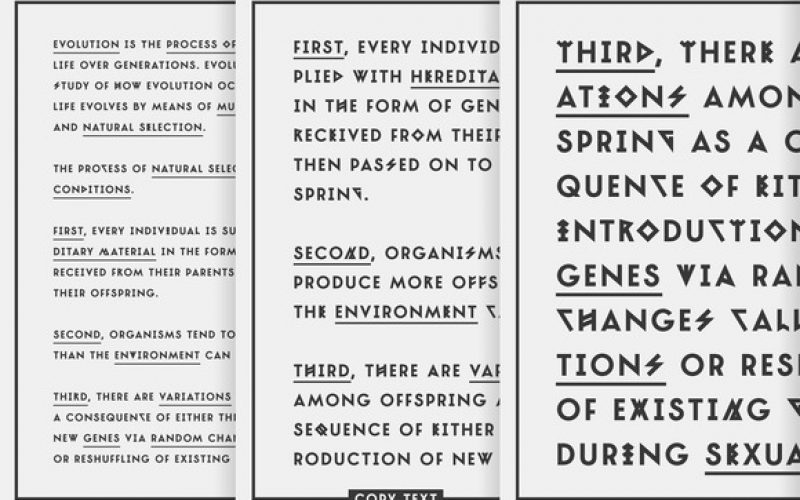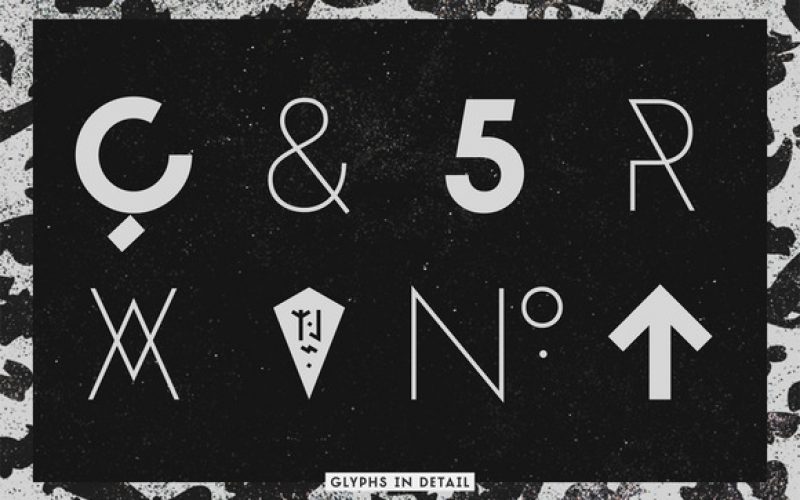 TJ Evolette A Basic Font Family
TJEvolette A Basic family is unique, customizable, experimental, fashionable and clean. The geometric constructed uppercase grotesque display font family features one basic glyph set, two integrated extravagant stylistic sets for the whole alphabet and some astonishing special characters as well.
The typeface offers numerous combination possibilities between the basic glyph set and the two stylistic sets. The stylistic sets are alternate alphabets – interpretations of Art Deco mixed with straight lined shapes of ancient runes. This variety encourages unusual and extroverted creation in editorial and poster design.
Follow @1001graphics