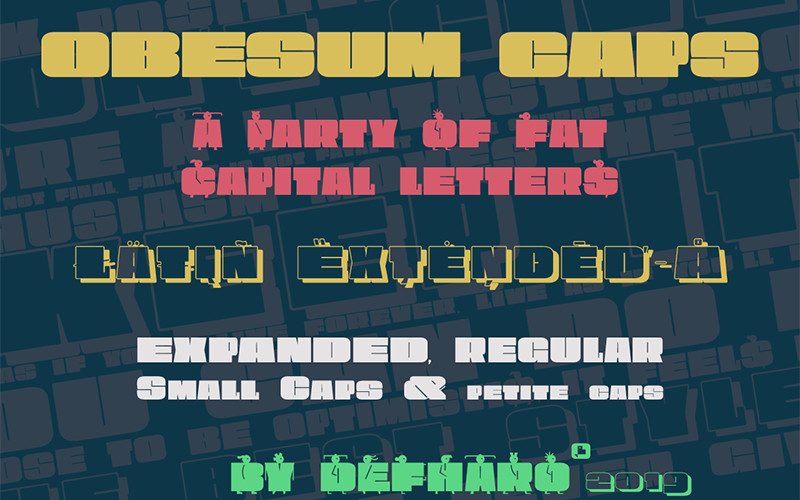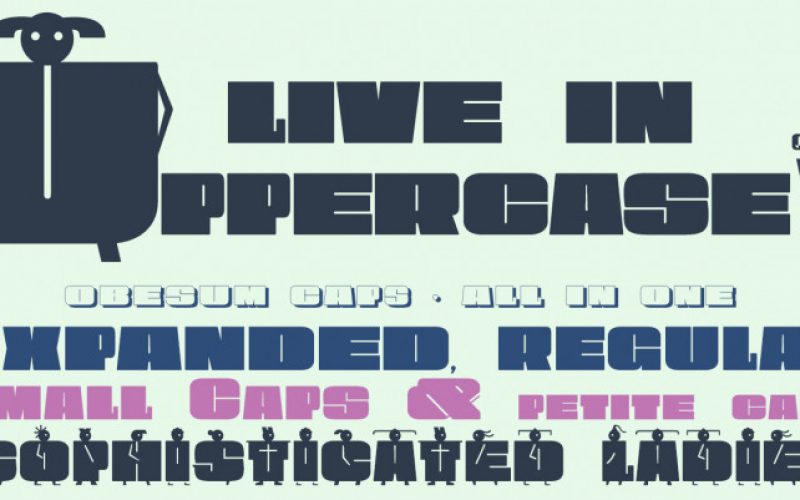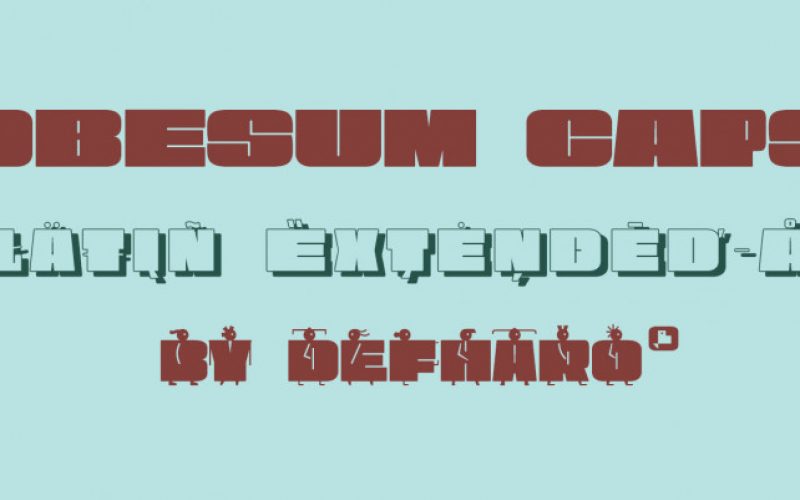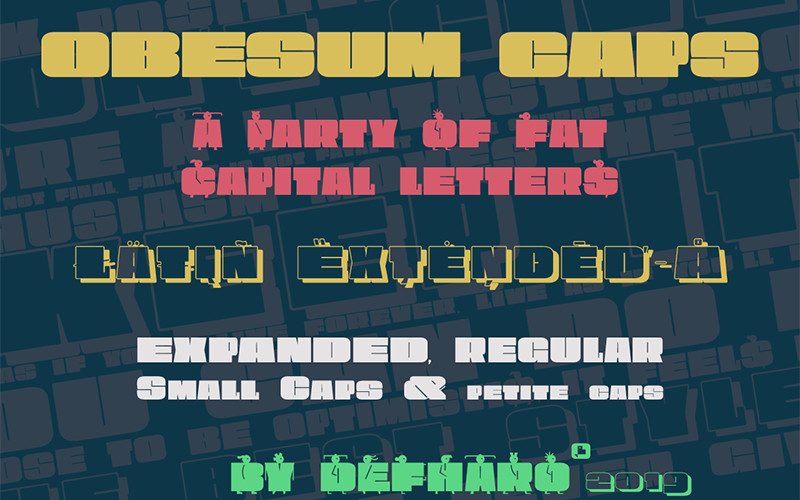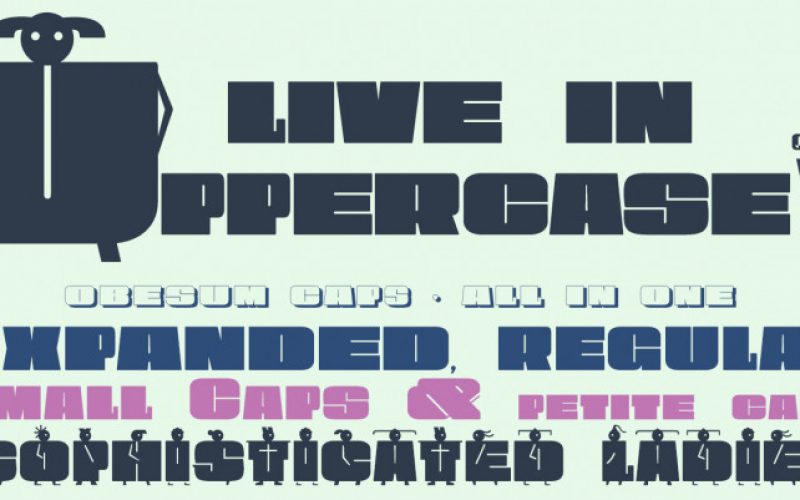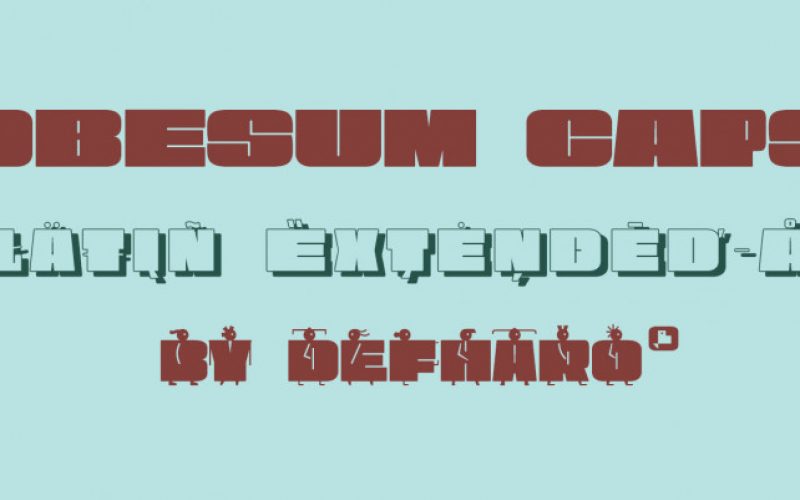 Obesum Caps Font
Obesum Caps es una tipografía display, geométrica, muy gruesa y con gran contraste en las contraformas, está hecha en homenaje a las letras mayúsculas y a las chicas obesas. La fuente dispone de cinco juegos de letras mayúsculas: La mayúsculas son extendidas, las minúsculas más cuadradas, hay una versión en versalita de proporción semi expandida, todas estas con soporte idiomático para Latin Extended-A, además incluyo el alfabeto estándar y números en pequeño tamaño para las posiciones: Inferior, Denominador, Numerador y Superior, las letras y los números tienen soporte para fracciones y ordinales, además los números están disponibles en 3 versiones diferentes: La numeración normal extendida con la altura de las mayúsculas, números antiguos para usar con la versión versalita de las letras y que tienen la altura de la x y por fin una tercera versión de números para anotaciones.
Obesum Caps is a very thick geometric display typeface with great contrast in the counterforms, it is made in homage to the capital letters and obese girls.
The font has five sets of uppercase letters: Capital letters are extended, lower case letters are more squares, and there is a version in small caps of a semi-expanded proportion, all of them with idiomatic support for Latin Extended-A, in addition to the standard alphabet and numbers in small size for the positions: Inferior, Denominator, Numerator and Superior, the letters and numbers have support for dynamic fractions and ordinals, besides the numbers have 3 different set: The normal numbering extended with the height of the capitals, old numbers to use with the small caps version of the letters and that have the height of the x and finally a third version of numbers for annotations.
I have enjoyed the forms and counterforms of this typeface so much that I have drawn an alternate alphabet to the tiny letters with figures of very sophisticated obese girls that are going to party, I hope you like it.
==============
FULL VERSIONS & LICENSES: https://defharo.com/fonts/obesum-ultra-caps/
Follow @1001graphics
Font info
| | |
| --- | --- |
| Designer Name: | deFharo |
| Date: | April 26, 2019 |
| Downloads: | 320 |
| Classification: | Basic, Sans Serif |
| License: | Free for Personal Use |