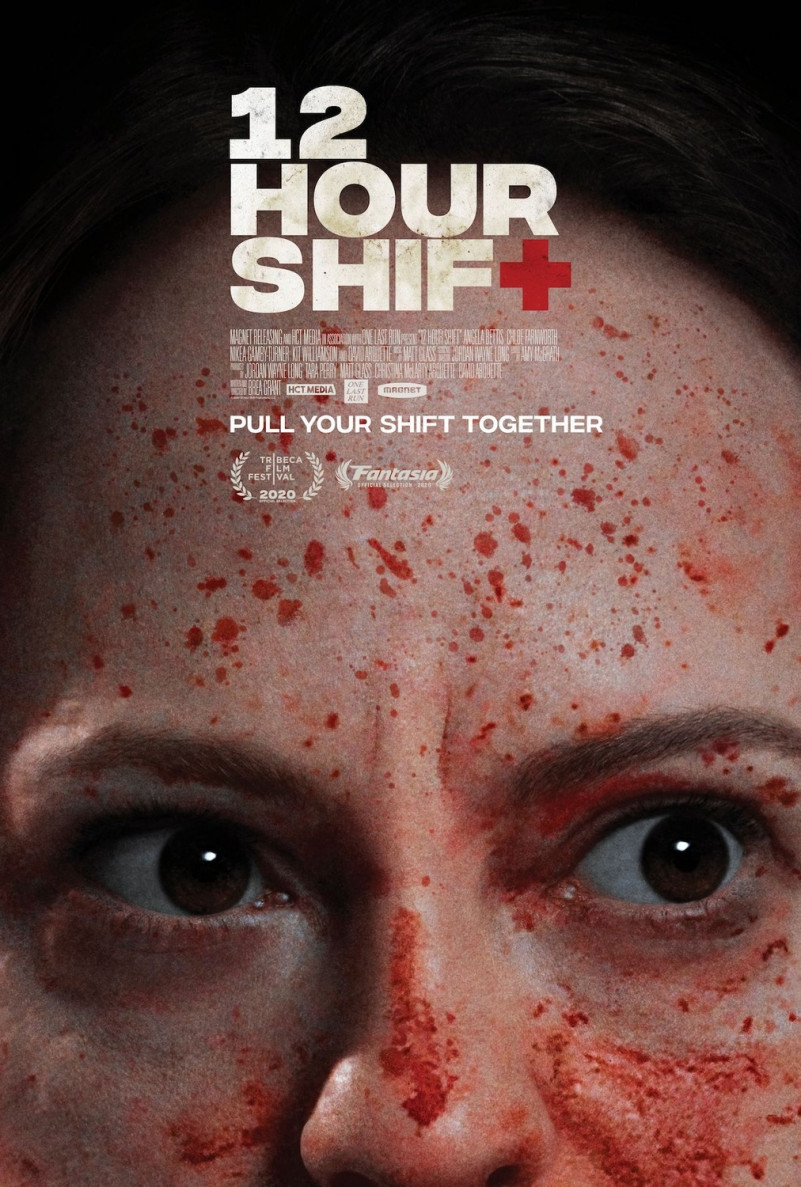 12 Hour Shift is an upcoming American black comedy film written and directed by Brea Grant and starring Angela Bettis, Kit Williamson, and David Arquette. Bettis plays Mandy, a drug-addicted nurse involved in a black market organ-trading scheme. Arquette serves as the one of the film's producers, alongside his wife Christina Arquette, and Jordan Wayne Long, Tara Perry, and Matt Glass. The film also features music composed by Glass.
What Font Was Used in Poster?
"Integral CF Extra Bold " is the font used in 12 Hour Shift poster. Integral CF was designed by Connary Fagen and published by Connary Fagen. Integral CF contains 12 styles and family package options.