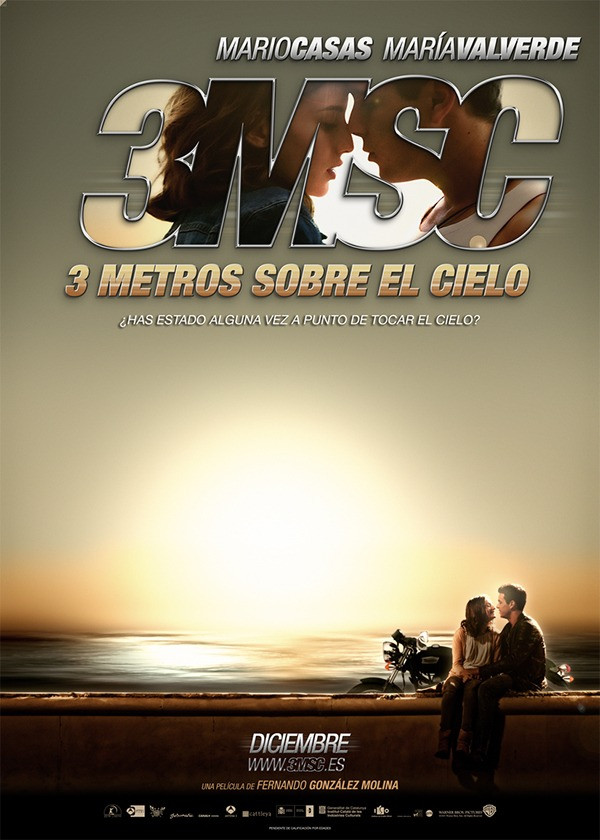 Three Steps Above The Sky (Spanish: Tres metros sobre el cielo) is a 2010 Spanish film based on the novel of the same name by Federico Moccia.
WHAT FONT WAS USED IN POSTER?
"Helvetica" is the font used in 3MSC  poster. Helvetica was designed by Matthew Carter, Max Miedinger, Edouard Hoffmann and published by Linotype. Helvetica contains 34 styles and family package options.