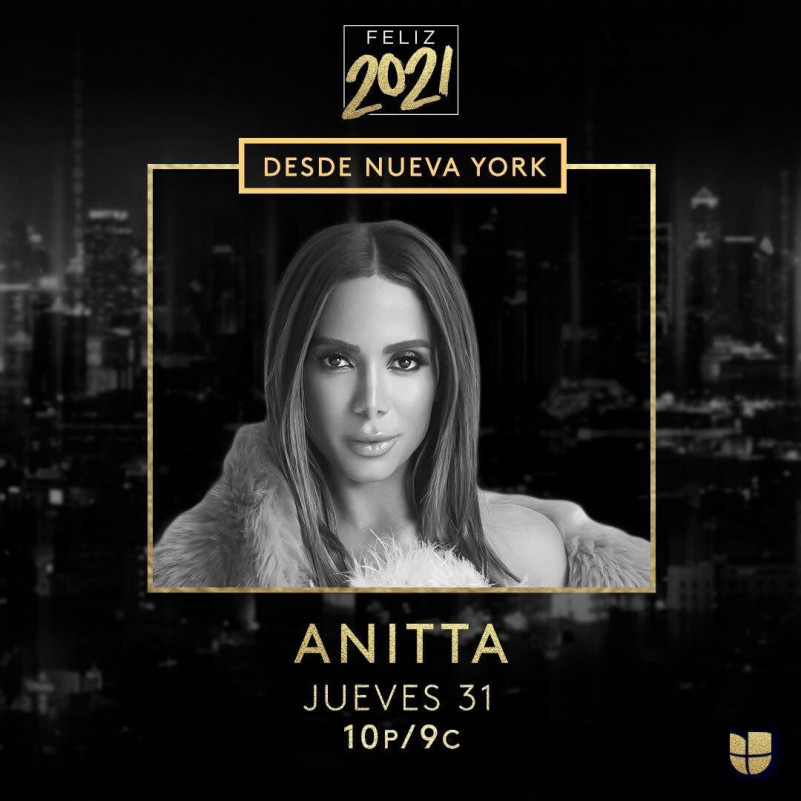 Brazilian pop sensation Annita and Cuban superstar Pitbull will perform in Times Square during the US Hispanic network Univision's New Year's Eve special on December 31.
The three-hour special will be hosted by Mexican Angelica Vale and Chilean Rafael Araneda from Miami and by Mexican Alejandra Espinoza and Cuban Raúl de Molina from Times Square, New York.
Both Annita and Pitbull will sing live at a closed to the public event in The Big Apple, which will also feature iconic singer Gloria Gaynor and Andra Ray. Greeicy, Mike Bahía, Cali and El Dandy, Camilo, Carmen Deleon, Chesca, Joss Favela, Kany García, Matisse, Joey Montana, Natalia Jiménez, Llane, Pitizion, Chiquis Rivera, Ivy Queen, Manuel Turizo and Yennis will do it from Miami.
WHAT FONT WAS USED IN POSTER?
"Santral" is the font used in ANITTA poster. Santral was designed by Taner Ardali and published by Taner Ardali. Santral contains 24 styles and family package options.