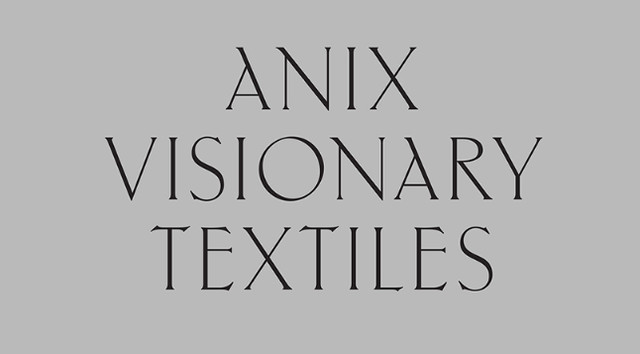 Anix Visionary Textiles Company dedicated to the design and creation of textile custom patterns. Our client was inspired by ancient textiles so she created a new brand that explores the use of these. The studio created a minimal yet futuristic brand with strong elements that enhances the beautifulness of the actual & upcoming patterns.
What Font Was Used in Logo?
The text on the Logo we identify is created by Antiqua Roman Font by Yuanchen Jiang. or ITC's cut of Carlton Font – they're both based off Ehmcke-Antiqua – which has the alternate form "A" (and the Y you see in Antiqua Roman, too) if you scroll down the glyphs page.