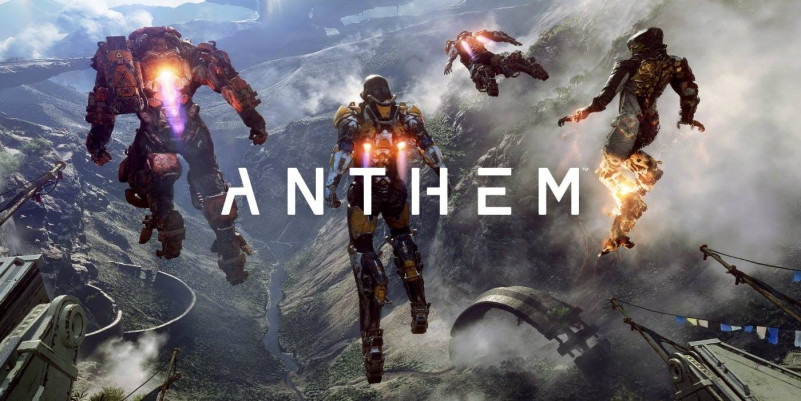 INFORMATION OF THE GAME
Anthem is an online multiplayer action role-playing video game developed by BioWare and published by Electronic Arts. The game was released worldwide for Microsoft Windows, PlayStation 4 and Xbox One on February 22, 2019.
Set on an unnamed planet, players assume the role of Freelancers, heroic adventurers who wear powerful exosuits to defend humanity from the threats beyond their cities' walls. The game's title refers to the Anthem of Creation, a powerful and mysterious force responsible for most of the extraordinary technology, phenomena, and threats in the world. In the main narrative, the player's Freelancer is tasked with stopping the villainous Monitor from seizing control of the Anthem.
What Font Was Used in Poster?
The text "Anthem" on the poster we identify is created by Sanctum Font.