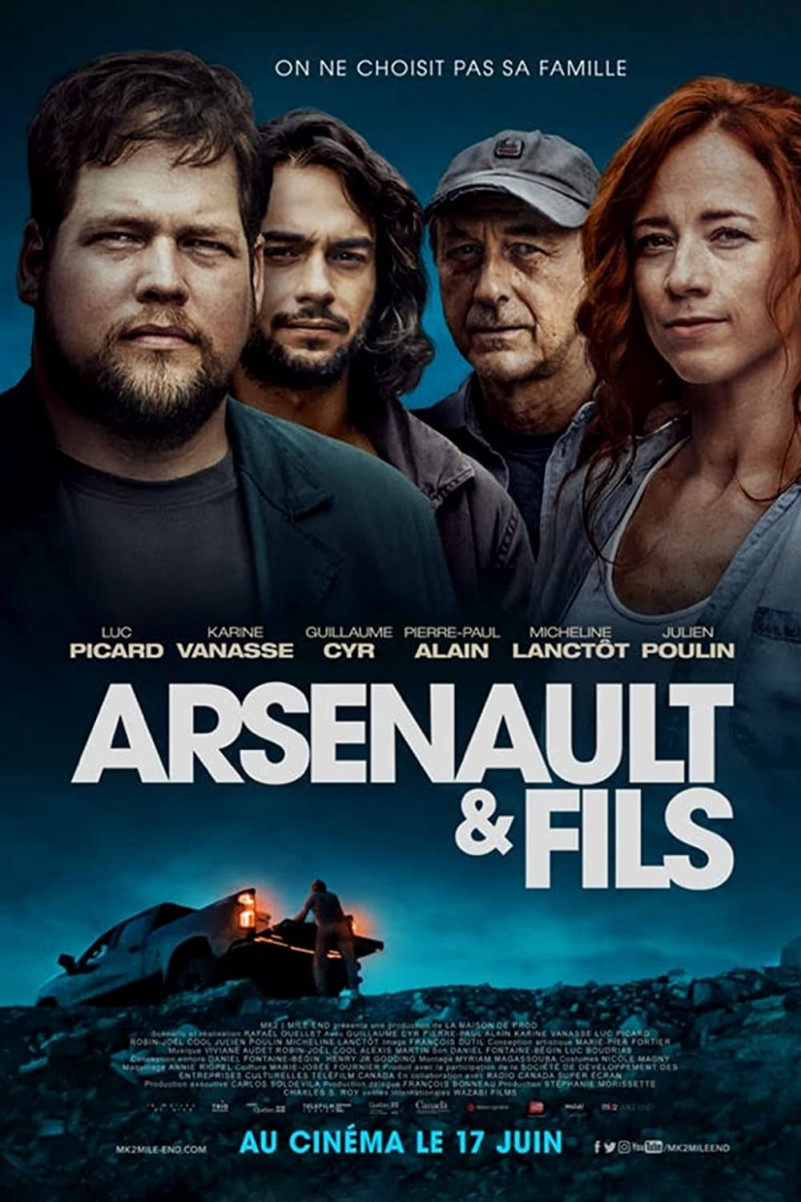 Family Game (French: Arsenault et fils) is a Canadian crime drama film, directed by Rafaël Ouellet and released in 2022.
Set in the Bas-Saint-Laurent region of Quebec, the film centres on the Arsenaults, a family who have been involved in illegal poaching and reselling of wild meat out of the back of the family-owned garage. Older son Adam (Guillaume Cyr) wants to get out of the criminal enterprise and run the business honestly, but finds his plans complicated by the return of his more criminally inclined younger brother Anthony (Pierre-Paul Alain) and the arrival in town of Émilie (Karine Vanasse), a radio host.
WHAT FONT WAS USED IN POSTER?
"Poppins Font" is the font used in ARSENAULT & FILS poster.