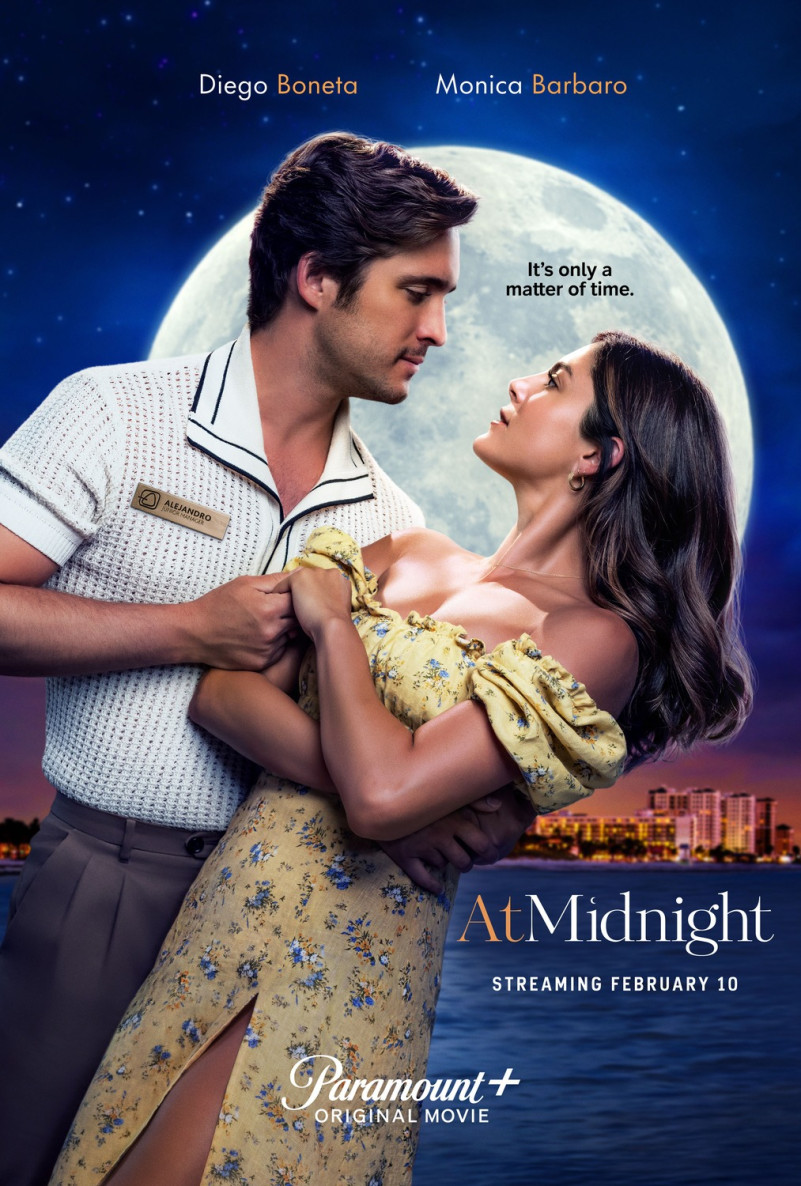 At Midnight centers around Alejandro (Boneta), an ambitious hotel manager, and Sophie (Barbaro) a movie star navigating the politics of Hollywood. He's focused on opening his own boutique hotel. She's trying to focus on shooting her new superhero film Super Society 3, in hopes of getting her own spinoff, but catches her co-star (and boyfriend!) Adam (Anders Holm) cheating. Fate strikes when the shoot brings them all to Alejandro's hotel in Mexico.
WHAT FONT WAS USED IN POSTER?
"Kudryashev Display Contrast" is the font used in At Midnight poster. Kudryashev Display Font Family was designed by Alexandra Korolkova, Olga Umpeleva, Isabella Chaeva and published by ParaType. Kudryashev Display contains 5 styles and family package options.