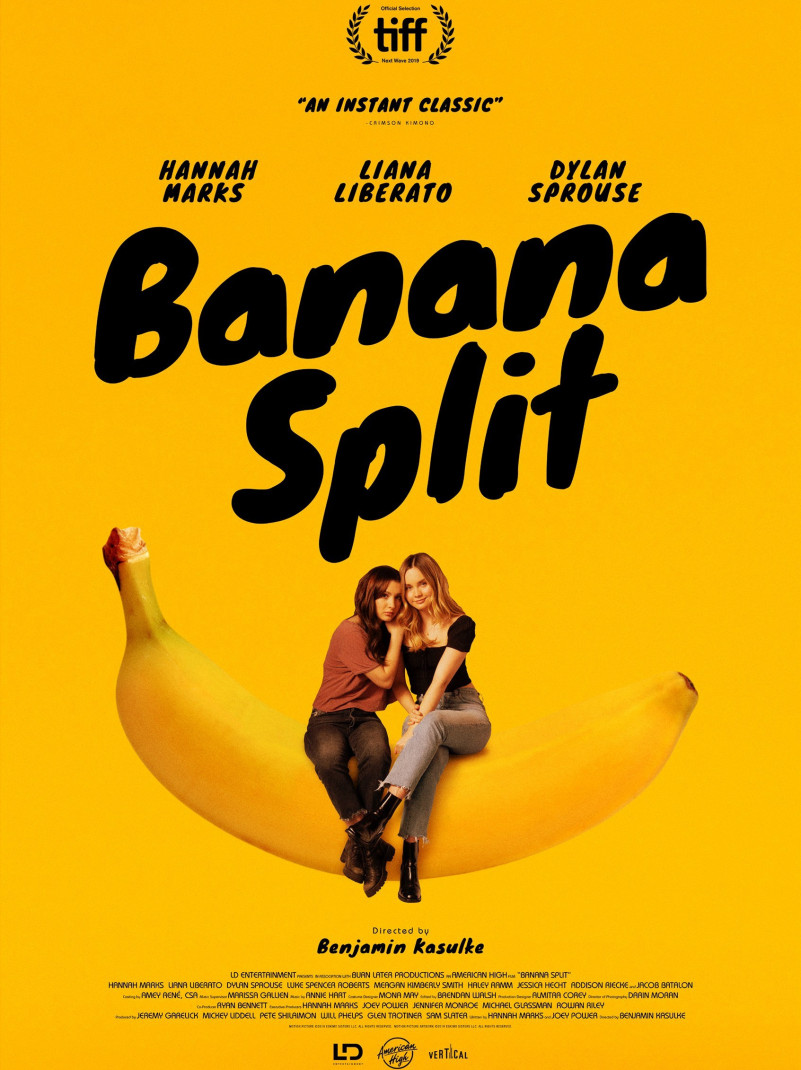 Poster and Trailer Released for 'Banana Split' with Hannah Marks, Liana Liberato & Dylan Sprouse
The first poster and teaser trailer for the new film Banana Split featuring Hannah Marks, Liana Liberato, and Dylan Sprouse has been released.
April (Hannah Marks) has spent the last two years of high school in a relationship with Nick (Dylan Sprouse), from first frantic make-out session to final tear-stained breakup. In the aimless summer between graduation and college, the newly single April mends her heartbreak by striking up an unexpected friendship with an unlikely candidate: Nick's new girlfriend, Clara (Liana Liberato).
The film will be in theaters and available on demand and digital on March 27, 2020.
What Font Was Used in Banana Split (2020) Movie?
The font used for Poster film is Eziear Brush Font. It's was created by Álvaro Thomáz.