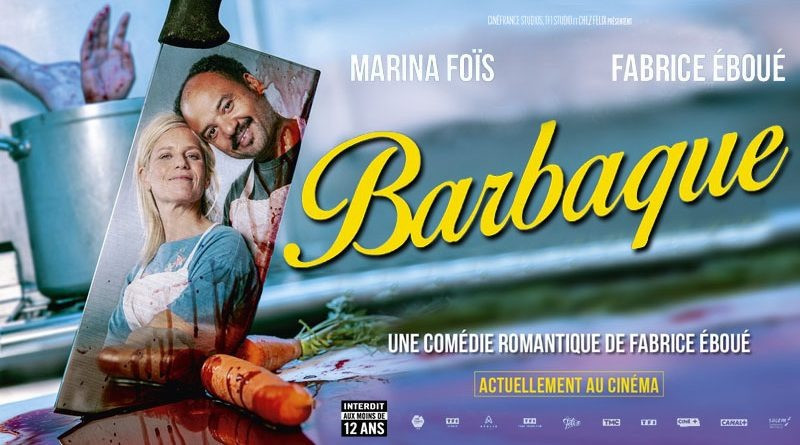 Barbaque is a French film directed by Fabrice Éboué and released in 2021 .
Sophie and Vincent Pascal run a small butcher 's shop in downtown Melun . Sophie holds the cash register while her husband cuts the meat, like an artist. But their business doesn't work as well as it used to, as does their couple and their sex life. It was then that vegan activists attack and ransack the store. A few days later, on returning from lunch with a couple of Sophie's friends (racist rednecks and owners of an industrial butchery chain), Vincent kills one of the attackers by hitting him with his car and then wonders what they are going to do with his body. He decides to carve it like the meat from his shop… which his wife is going to sell by mistake. Against all odds, their customers appreciate the "product" and want more. The couple then say to themselves that they can start over, and will then hunt down and murder vegans that they will sell to their customers under the name of "pork from Iran "
WHAT FONT WAS USED IN POSTER?
The font used for the Barbaque poster is Birds of Paradise Font.