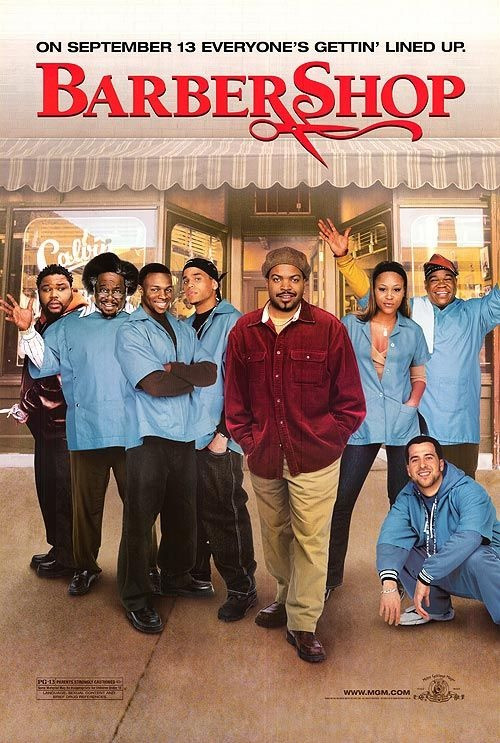 Barbershop is a 2002 American comedy film directed by Tim Story, produced by State Street Pictures and released by Metro-Goldwyn-Mayer on September 13, 2002. Starring Ice Cube, Cedric the Entertainer, and Anthony Anderson, the movie revolves around social life in a barbershop on the South Side of Chicago. Barbershop also proved to be a star-making vehicle for acting newcomers Eve and Michael Ealy. It is the first film in the Barbershop film series.
What Font Was Used in Poster?
The text on the poster we identify is created by ITC Berkeley Old Style Font. ITC Berkeley Old Style was designed by Frederic Goudy, Tony Stan and published by ITC. ITC Berkeley Old Style contains 16 styles and family package options.