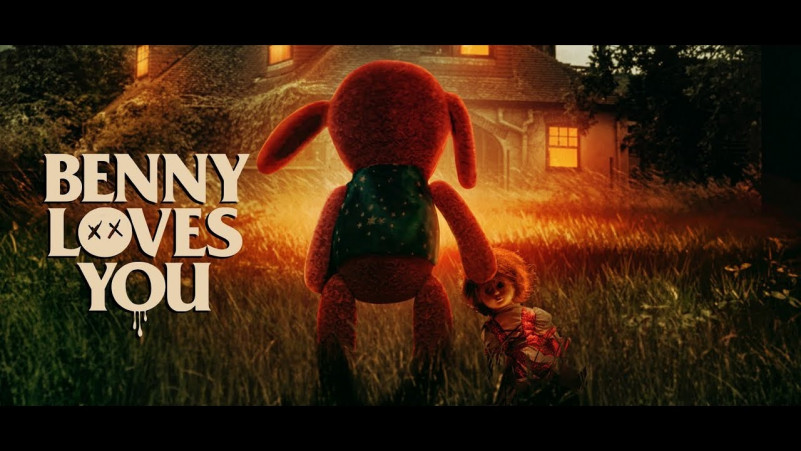 Benny Loves You is a 2020 film directed by and starring Karl Holt, Bloody has the exclusive trailer and art premiere for the nutso Benny Loves You, which looks like a crazy cross between Child's Play, Demonic Toys and Puppet Master.
In the film, "After the accidental death of his parents, Jack must sell his family home and start a new life. Cleaning out the house, Jack trashes his family belongings including his beloved childhood stuffed animal, Benny. It's a move that turns deadly as Benny springs to life with one goal in mind, protect Jack at all cost!"
Raven Banner is handling sales on the film at the ongoing Cannes Virtual market. Watch for U.S. distribution news as it comes in.
WHAT FONT WAS USED IN POSTER?
"Friz Quadrata SH Bold" is the font used in Benny Loves You poster. Friz Quadrata SH was designed by Ernst Friz and published by Scangraphic Digital Type Collection. Friz Quadrata SH contains 2 styles and family package options.