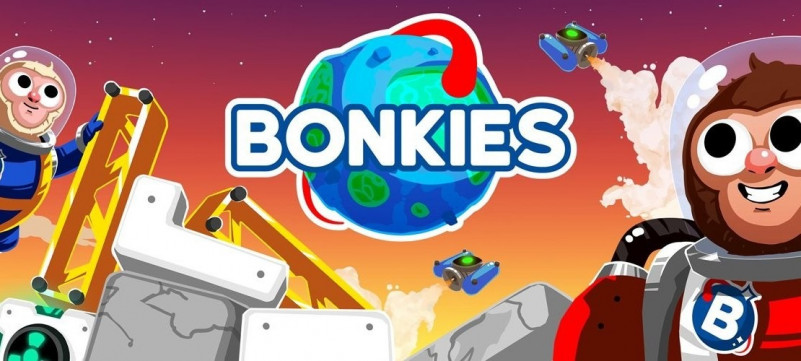 Bonkies is an action game developed and published by Gauntlet Games. Bonkies is a jolly, couch co-op party game with a pinch of construction building! Gather your prime mates, equip your banana-fuelled jetpack and robo-arm, and raise wacky buildings all over the cosmos for the glory of apekind! Become the CHIMPion of space construction.
WHAT FONT WAS USED IN POSTER?
"Heavitas" is the font used in Bonkies poster.