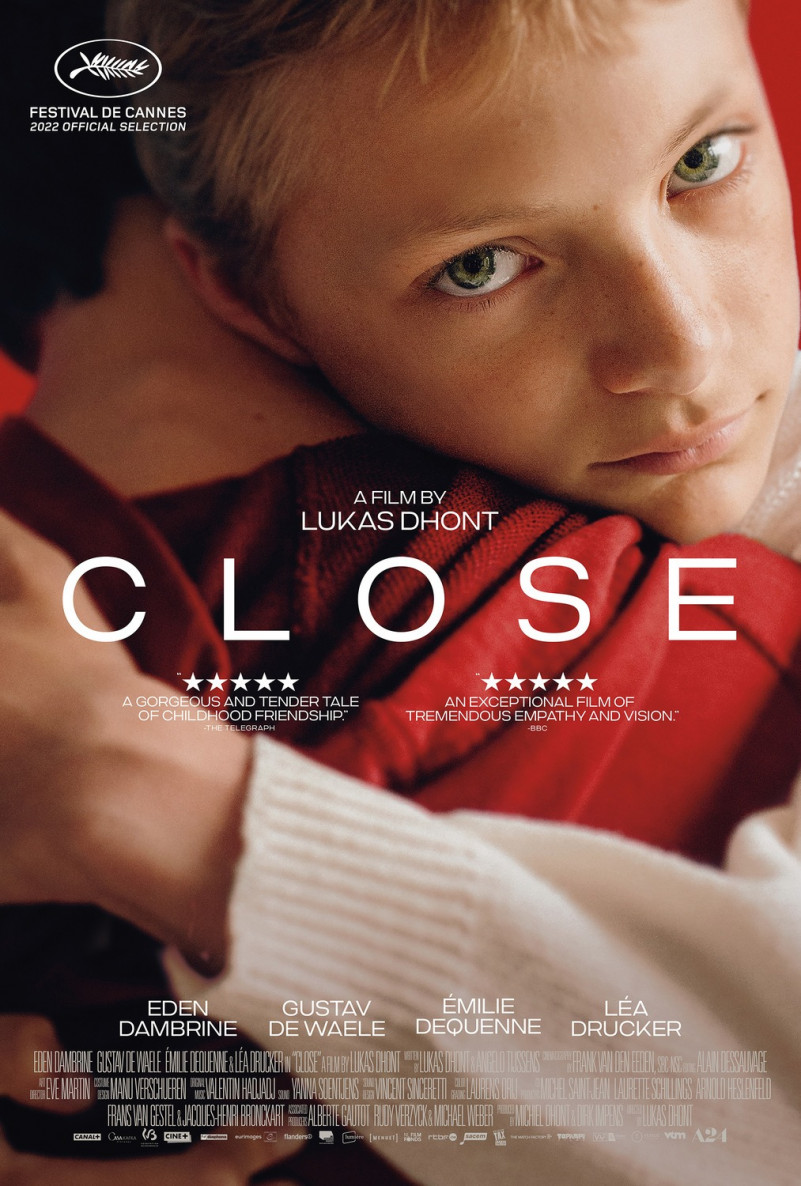 Close is a 2022 coming-of-age drama film directed by Lukas Dhont and written by Dhont and Angelo Tijssens, reteaming after their first feature film Girl (2018). The film stars Eden Dambrine, Gustav de Waele, Emilie Dequenne and Léa Drucker.
WHAT FONT WAS USED IN POSTER?
" Neue Helvetica 43 Extended Light" is the font used in Close poster. Neue Helvetica Font Family was designed by Max Miedinger, Linotype Design Studio and published by Linotype. Neue Helvetica contains 59 styles and family package options.