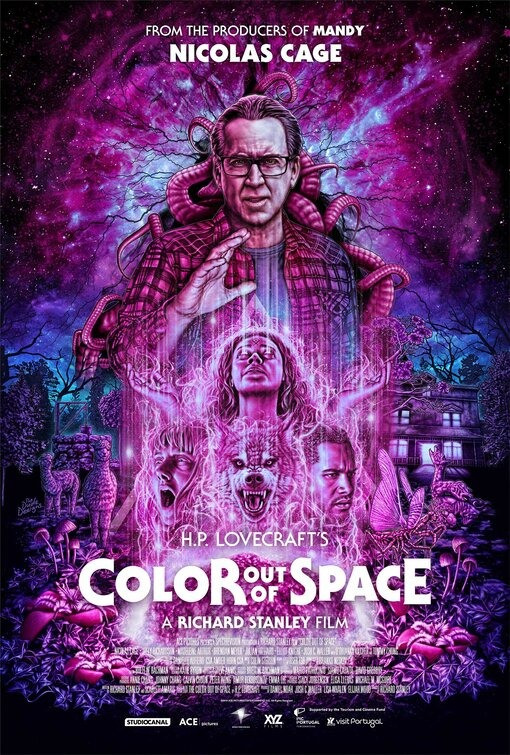 Color Out of Space is a 2019 American science fiction cosmic horrorfilm directed and co-written by Richard Stanley, based on the short story "The Colour Out of Space" by H. P. Lovecraft. It stars Nicolas Cage, Joely Richardson, Madeleine Arthur, Q'orianka Kilcher and Tommy Chong. This is Stanley's first feature film directed since his firing from The Island of Dr. Moreau (1996). According to Stanley, it is the first film in a trilogy of Lovecraft adaptations, which he hopes to follow up with an adaptation of "The Dunwich Horror".
What Font Was Used in Poster?
The text "Color Out of Space" on the poster we identify is created by Serif Gothic Font. ITC Serif Gothic was designed by Herb Lubalin, Tony DeSpigna and published by Adobe. ITC Serif Gothic contains 6 styles and family package options.