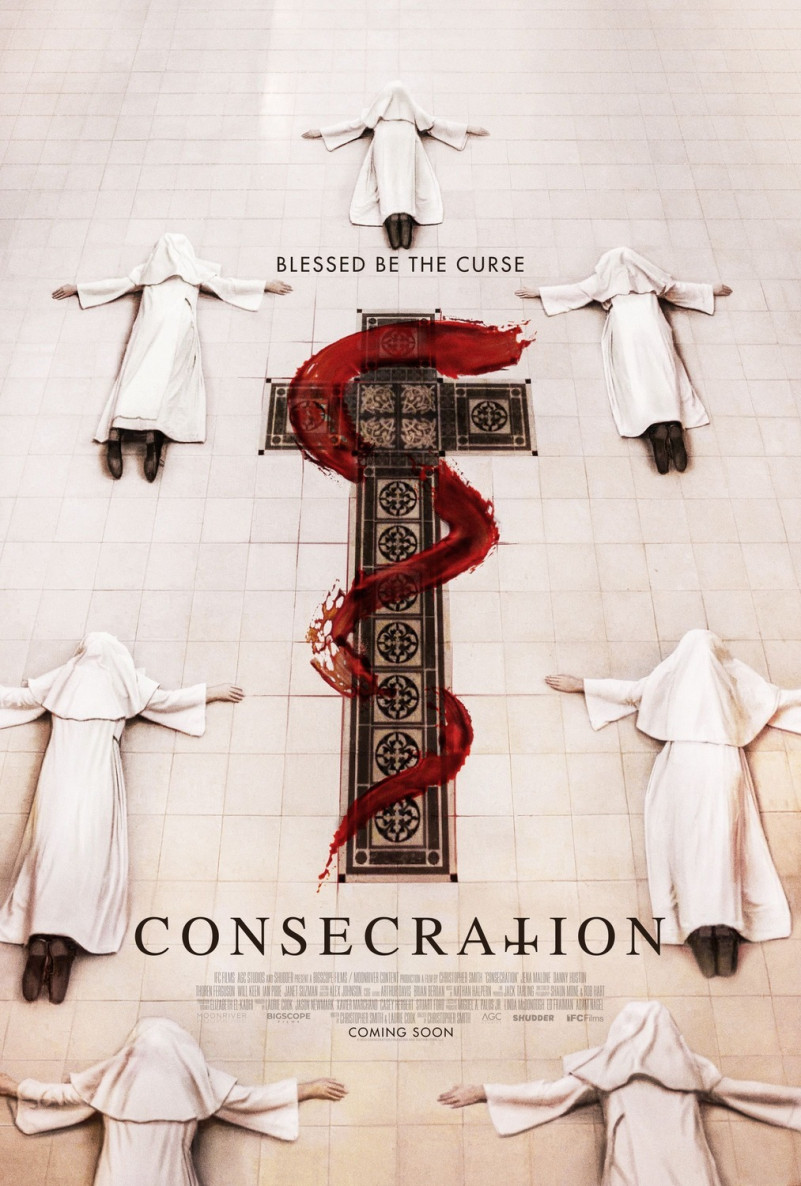 Consecration is a 2023 horror movie directed by Christopher Smith starring Jena Malone and Danny Huston.
After the suspicious death of her brother, a priest, Grace goes to the Mount Saviour Convent in Scotland to find out what really happened. Once there, she uncovers murder, sacrilege, and a disturbing truth about her own past.
WHAT FONT WAS USED IN POSTER?
"Hebrew Vilna Std Black" is the font used in Consecration poster. Hebrew Vilna Std Font Family was designed by Sami Artur Mandelbaum and published by Samtype. Hebrew Vilna Std contains 3 styles and family package options.