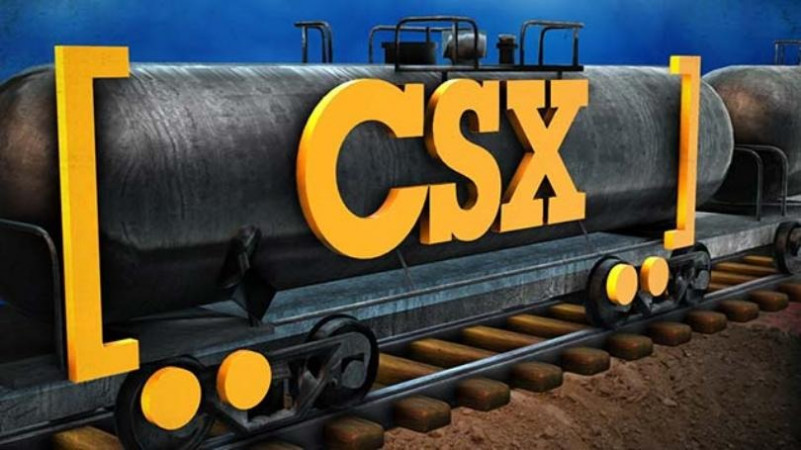 CSX Corporation is an American holding company focused on rail transportation and real estate in North America, among other industries. The company was established in 1980 as part of the Chessie System and Seaboard Coast Line Industries merger. The various railroads of the former Chessie System and Seaboard Coast Line Industries that are now owned by CSX Corporation were eventually merged into a single line in 1986 and it became known as CSX Transportation. CSX Corporation currently has a number of subsidiaries beyond CSX Transportation. Based in Richmond, Virginia, USA after the merger, in 2003 the CSX Corporation headquarters moved to Jacksonville, Florida. CSX is a Fortune 500 company.
What Font Was Used in Logo?
The text on the logo we identify is created by ITC Lubalin Graph Bold Font. ITC Lubalin Graph® was initially designed by Herb Lubalin and drawn to fit the requirements of typographic reproduction by Tony DiSpigna and Joe Sundwall in 1974. Its underlying forms are those of Lubalin's previously released ITC Avant Garde Gothic, but its shapes were modified to accommodate large slab serifs. Its condensed weights, which include small caps and oldstyle figures, were later additions by Helga Jörgenson and Sigrid Engelmann in 1992. The family, with its generous x-height and overall tight fit has come to represent the typographic style of American graphic design in the 1970s. The typeface is at home when paired with mid-century modern design and spare sanses or more traditional text faces from the period. ITC Lubalin Graph covers four weights in its condensed width from Book to Bold, and five weights in its normal width.