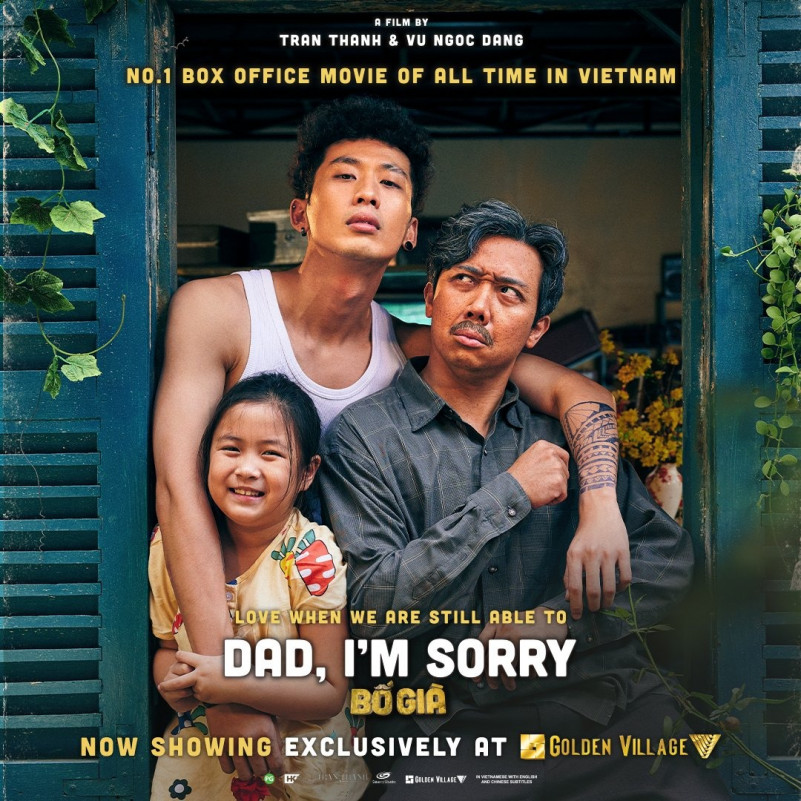 Dad, I'm Sorry ( Bố Già) is a Vietnamese comedy-drama produced in 2021 produced by Tran Thanh and HKFilm Galaxy Studio, directed by Tran Thanh and Vu Ngoc Dang, based on the web series of the same name. The film stars Ngoc Giau, Tuan Tran, Ngan Chi, Le Giang, Hoang Meo, Lan Phuong, La Thanh, Le Trang, Quoc Khanh, A Quay and Bao Phuc.
WHAT FONT WAS USED IN POSTER?
The text on the poster we identify is created by Cubano Font.