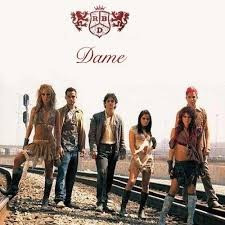 "Dame" (English: "Give Me") is a song by Mexican Latin pop group RBD from their third studio album Celestial (2006). Written and produced by Carlos Lara, the song was sent to radio stations in the United States. "Dame" debuted at position number 42 on the Billboard Hot Latin Songs chart in February 2007 and peaked at position number 38.
WHAT FONT WAS USED IN POSTER?
The font used for the Dame poster is Snell Roundhand Font. Snell Roundhand was designed by Matthew Carter and published by Adobe. Snell Roundhand contains 3 styles and family package options.