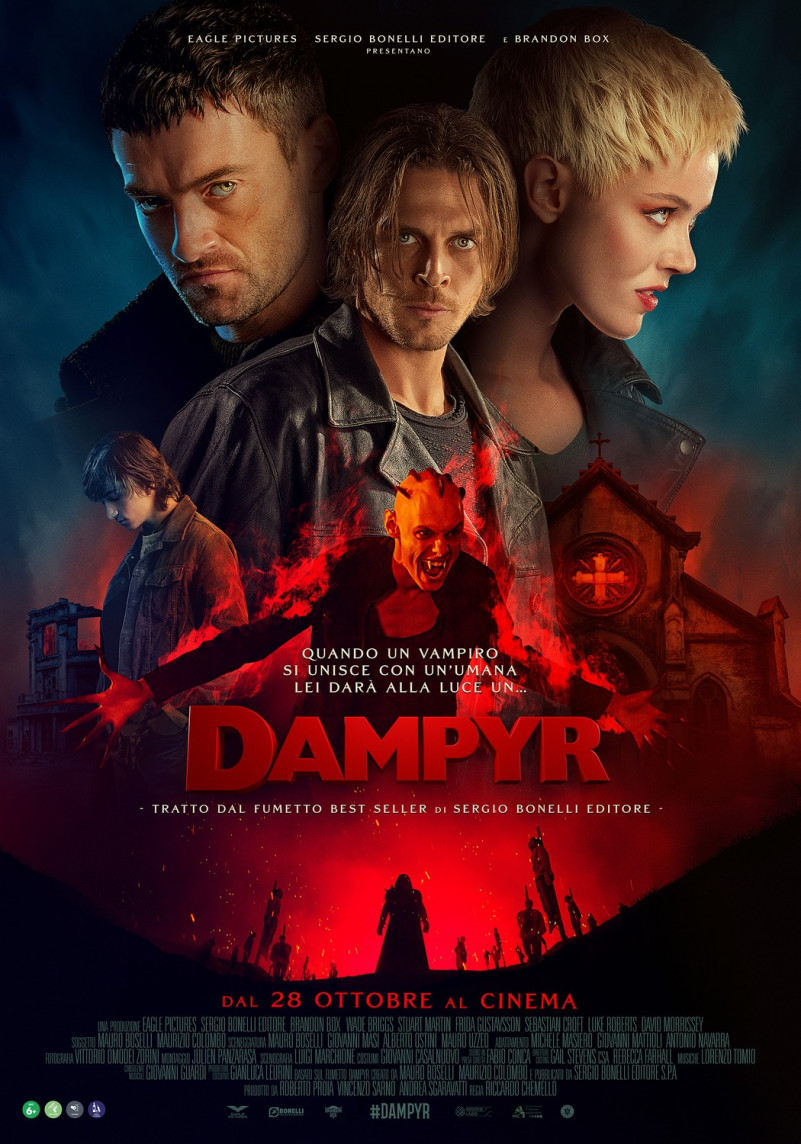 Dampyr is a 2022 Italian horror-fantasy film directed by Riccardo Chemello, based on the comic series Dampyr published by Sergio Bonelli Editore.
WHAT FONT WAS USED IN POSTER?
"Gill Sans ExtraBold Display" is the font used in Dampyr poster. Gill Sans Font Family was designed by Eric Gill and published by Monotype. Gill Sans contains 36 styles and family package options.