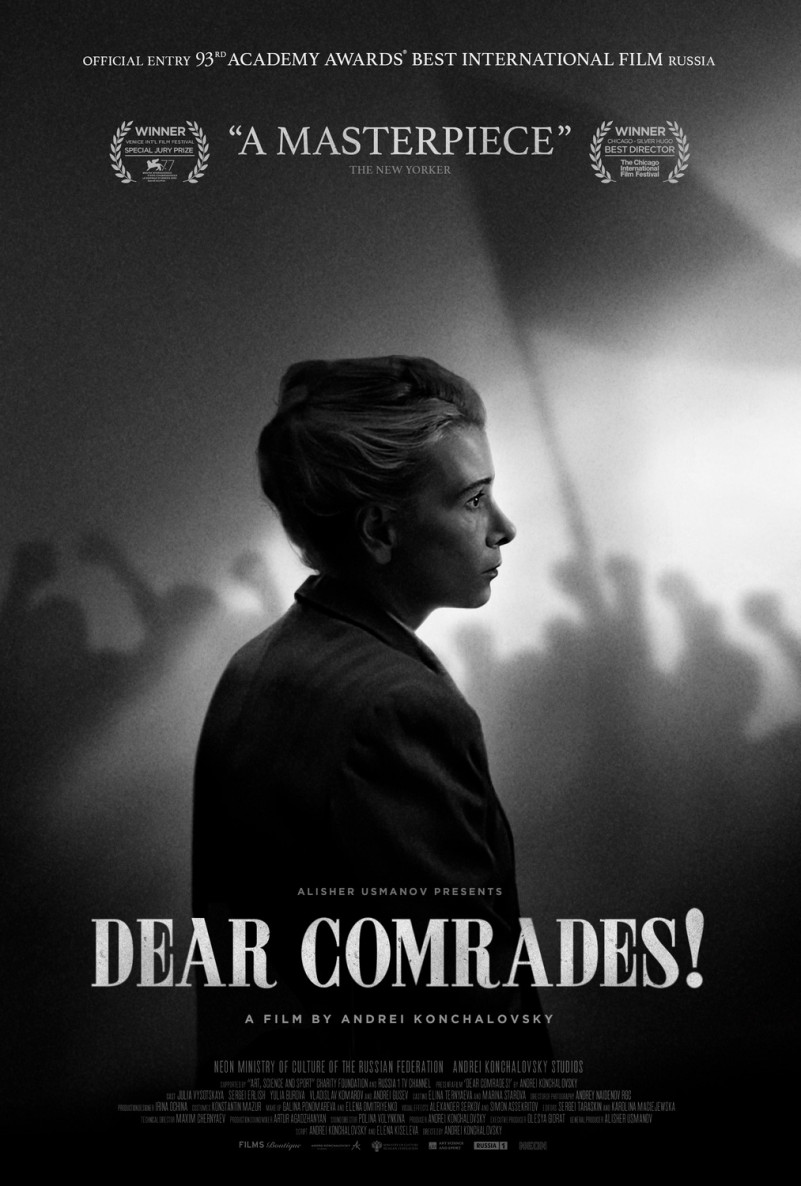 Dear Comrades! (Russian: Дорогие товарищи!, romanized: Dorogie tovarishchi!) is a 2020 Russian historical drama film about the Novocherkassk massacre produced, co-written and directed by Andrei Konchalovsky. It was entered in competition at the 77th Venice International Film Festival. At Venice, the film won the Special Jury Prize. It was selected as the Russian entry for the Best International Feature Film at the 93rd Academy Awards.
WHAT FONT WAS USED IN POSTER?
"ARB 08 Extreme Roman AUG-32 CAS" is the font used in Dear Comrades! poster.