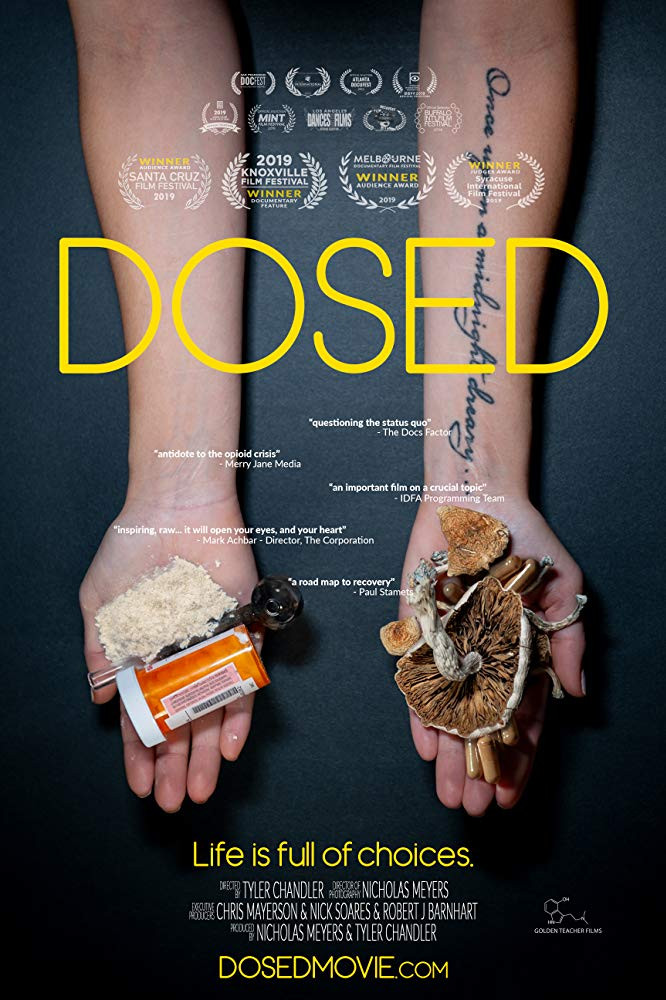 The award-winning documentary Dosed Movie is back in Portland, Maine for one more night!
After years of prescription medications failed her a suicidal woman, Adrianne, turns to underground healers to try and overcome her depression, anxiety, and opioid addiction with illegal psychedelic medicine like magic mushrooms and iboga.
What Font Was Used in DOSED Movies?
The title "DOSED" in the poster seems to be custom designed. And it has been customized. A font called "Aristotelica Font" is very similar to the lettering of it. You can download them for free at the link below.
Aristotelica is a sans serif rounded geometric type family designed by Cosimo Lorenzo Pancini and Andrea Tartarelli developing the original philosophy of one of the classic and best-selling Zetafonts typefaces, Arista by Francesco Canovaro.