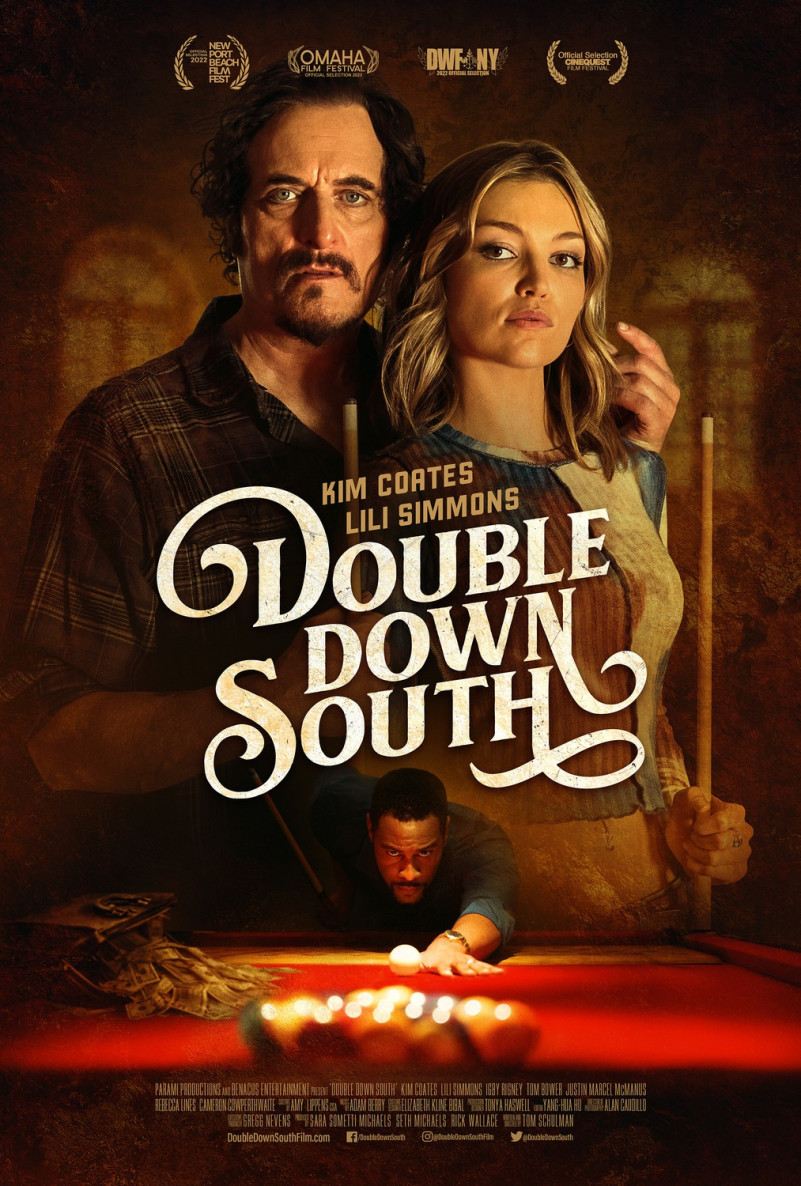 Double Down South is a movie written and directed by Tom Schulman and stars Lili Simmons, Kim Coates, Tom Bower, Rebecca Lines, and Igby Rigney. The film tells the story of Diana, a lone drifter who ends up in a dirty but always populated pool parlor. There, he will meet Nick, the owner, who offers her to be the "attraction" of the place. Diana accepts, and little by little she gets deeper into the world of Keno, a variation of the pool, as she tries to win enough money to help a mysterious individual.
WHAT FONT WAS USED IN POSTER?
"MUARA" is the font used in Double Down South poster.