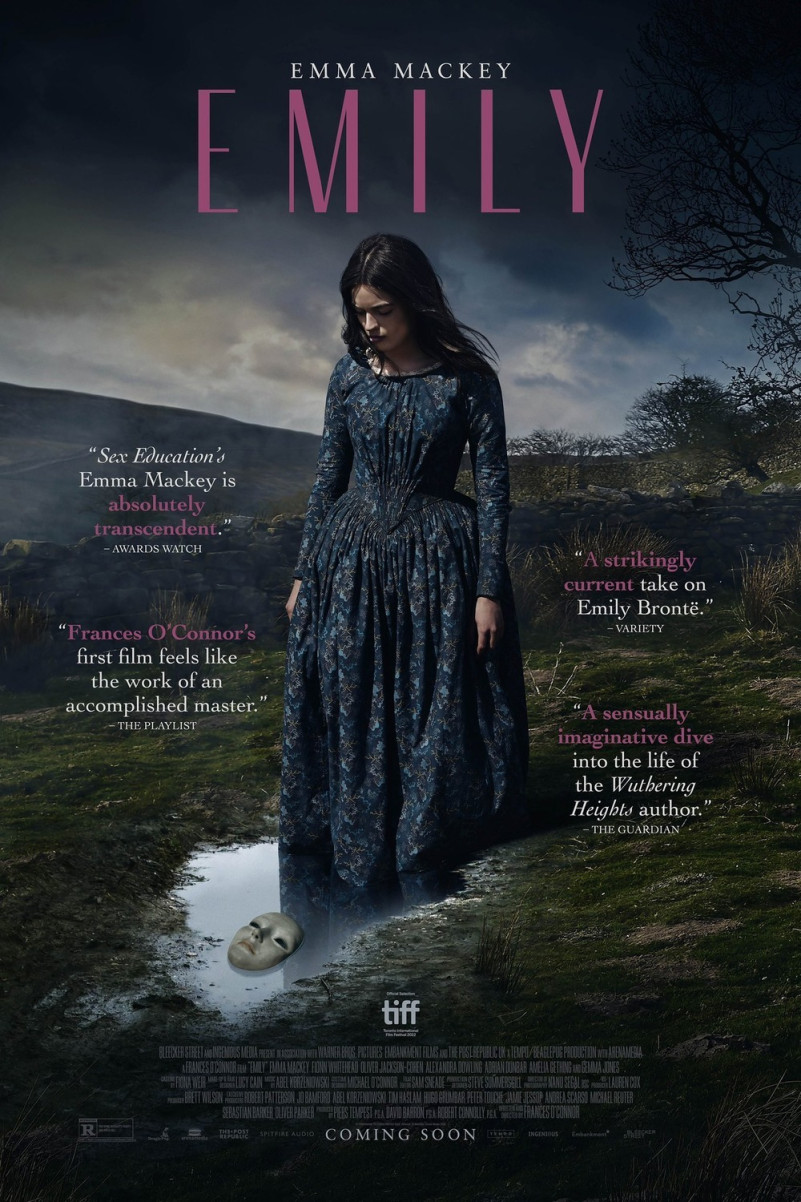 Emily is a 2022 biographical drama film written and directed by Frances O'Connor in her directorial debut. It depicts a part-fictionalized version of the life of English writer Emily Brontë (portrayed by Emma Mackey), concentrating on a fictionalized romantic relationship with the young curate William Weightman (there is no evidence that such a relationship ever occurred between the pair). Fionn Whitehead, Oliver Jackson-Cohen, Alexandra Dowling, Amelia Gething, Adrian Dunbar and Gemma Jones also appear in supporting roles.
WHAT FONT WAS USED IN POSTER?
"TT Knickerbockers Grotesk" is the font used in Emily poster. TT Knickerbockers Font Family was designed by Yuliana Morgun, Nadezhda Polomoshnova and published by TypeType. TT Knickerbockers contains 2 styles and family package options.