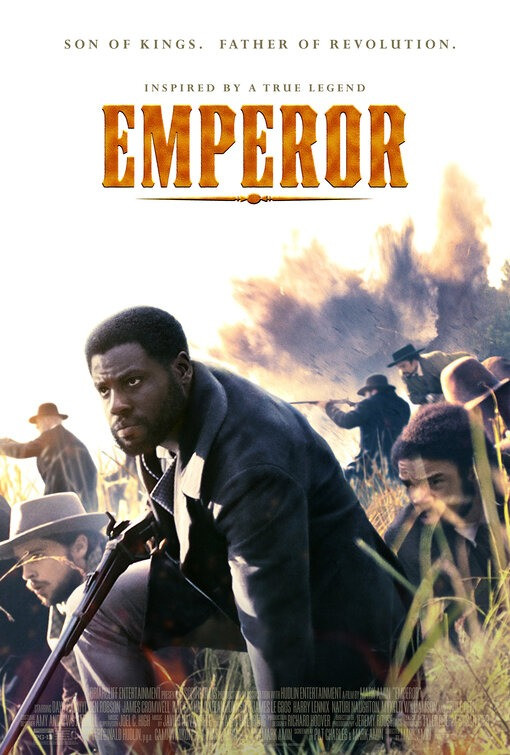 Emperor in theatres in the US on March 27, 2020. Emperor is inspired by the legend of Shields "Emperor" Green, a descendant of African kings turned outlaw slave in the pre-Civil War South. Seeking freedom for his family, Emperor fights his way north, joining the daring raid on Harper's Ferry and helping alter the course of American history.
What Font Was Used in Poster?
The text on the poster we identify is created by Council  Font. Council was designed by John Downer and published by Emigre. Council contains 3 styles and family package options.