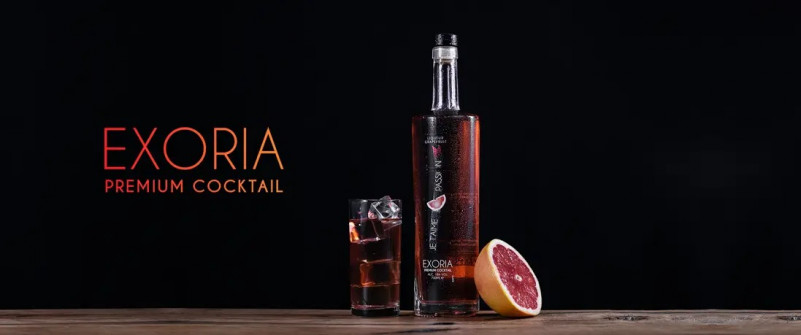 Exoria cocktails are being made to enjoy long without to be feel your limit quick. Exoriavodka premium cocktail is the only alcoholic product in the cocktails. The spritz style is reserved. Here comes Exoriavodka premium cocktail the best out flavors are not too complex. More built to enjoy on hot days. Exoria mule is an exception. This cocktail is more full of taste and more challenging for men. All cocktails are easy to make. Above all you will not need any cocktail kit. Even easy for home. Everywhere Exoriavodka premium cocktail is available the cocktails are to be made. It is accessible to all bars and restaurants.
WHAT FONT WAS USED IN LOGO?
The text on the logo we identify is created by Caviar Dreams Font.