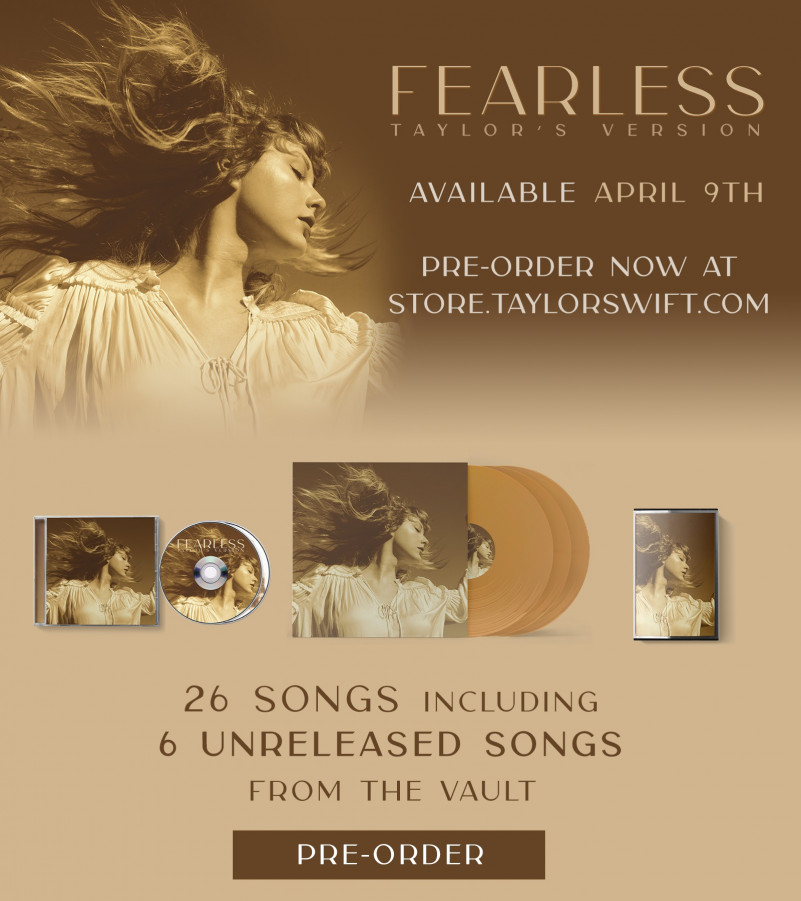 Fearless is the second studio album by American singer-songwriter Taylor Swift. It was released on November 11, 2008, by Big Machine Records. Swift wrote most of the songs while promoting her debut studio album (2006) and opening for concert tours of other country artists. Of the 13 tracks on the standard edition, eight were solely written by Swift, and five were co-written with Liz Rose, Hillary Lindsey, Colbie Caillat, and John Rich. Making her debut as a record producer, Swift co-produced all songs with Nathan Chapman.
WHAT FONT WAS USED IN POSTER?
The text on the poster we identify is created by Carla Sans Font.