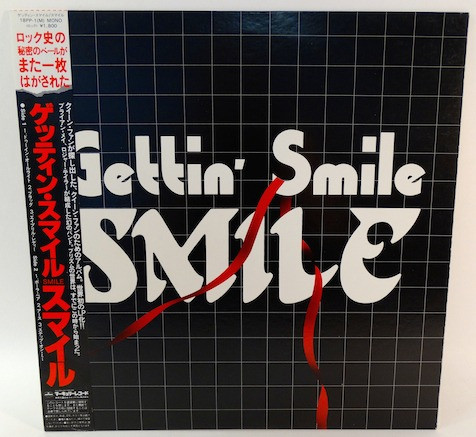 Gettin 'Smile is the first and only EP by the British musical group Smile, released posthumously in 1982.
The peculiarity of Gettin 'Smile is that it was recorded only for the Japanese market in 1982, with the approval of Brian May, in the years in which the success of Queen also raged in the Rising Sun. Among the 6 tracks of the album there is also the song Doin 'Alright, written by May and Staffell, which also appeared on the first Queen album, in 1973. All the songs were recorded in Trident Studios in London in 1969.
In 1997 the EP was re-released under the title Ghost of a Smile, with the songs in a different order and with the addition of two versions of the song Man from Manhattan, sung by Eddie Howell.
WHAT FONT WAS USED IN POSTER?
"Washington " is the font used in Gettin Smile poster. Washington was designed by Russell Bean and published by Type Associates. Washington contains 5 styles and family package options.