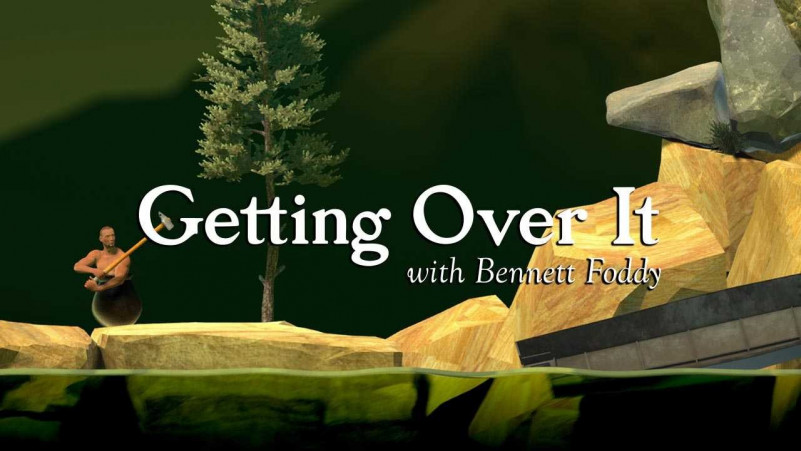 Getting Over It revolves around a silent man by the name of Diogenes – who, somewhat true to his namesake, resides in a large metal cauldron – and wields a Yosemite hammer, which he can use to grip objects and move himself. Using the mouse or trackpad (controllers are supported but make the game harder because of the lack of precision in the joysticks), the player tries to move the man's upper body and sledge hammer in order to climb a steep mountain.
The game is accompanied by voice-over commentary by Bennett Foddy discussing various philosophical topics. The commentary also provides quotations relating to disappointment and perseverance when significant progress is lost by the player.
What Font Was Used in Poster?
The text on the poster identifies two other typefaces: P22 Parrish Font  and Goudy Old Style Font .
P22 Parrish was designed by Richard Kegler and published by P22. P22 Parrish contains 3 styles and family package options.
Goudy Old Style was published by URW Type Foundry. Goudy Old Style contains 4 styles and family package options.