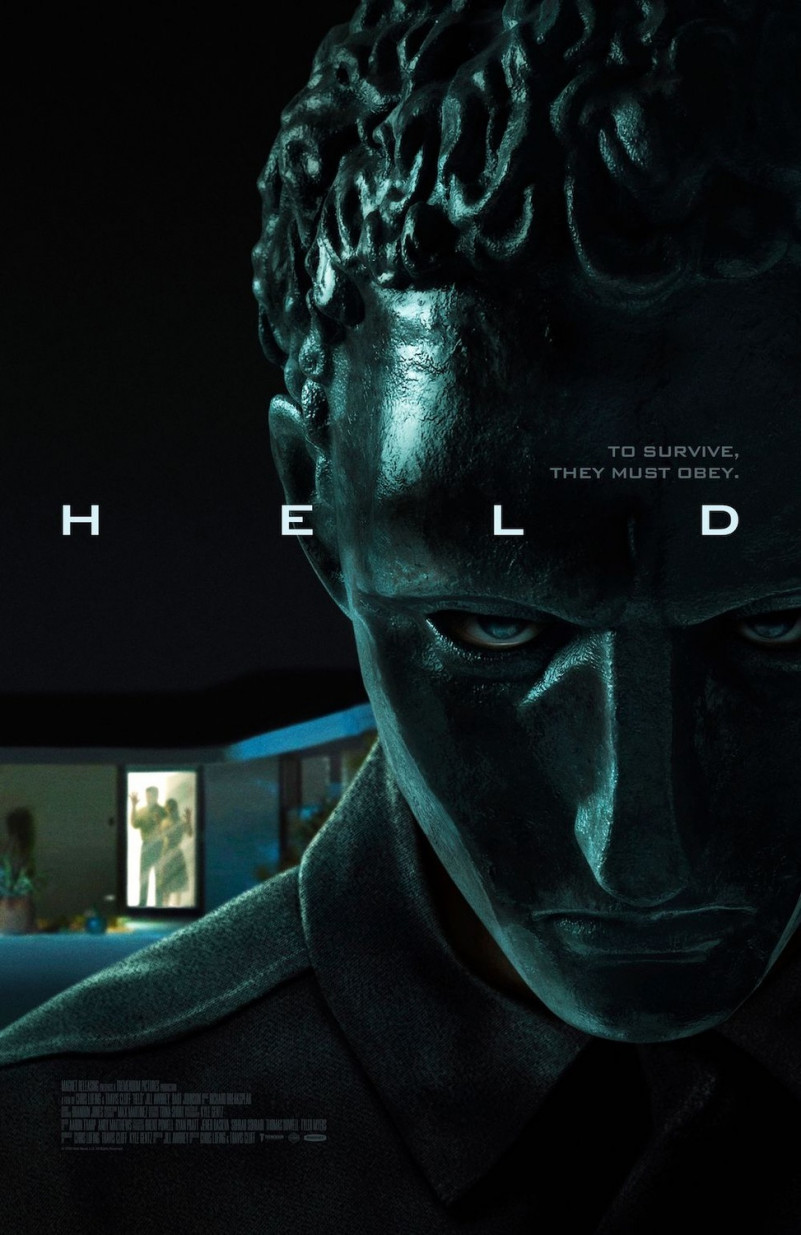 Held is a 2020 film directed by Travis Cluff and Chris Lofing, written by Jill Awbrey and starring Jill Awbrey, Bart Johnson, and Rez Kempton. The film about a couple's ailing marriage is put to the test when they are taken hostage in an isolated rental house by an Invisible Voice commanding all their actions.

WHAT FONT WAS USED IN POSTER?
"Morris Sans Std Medium" is the font used in Held poster. Morris Sans was designed by Morris Benton, Dan Reynolds and published by Linotype. Morris Sans contains 12 styles and family package options.