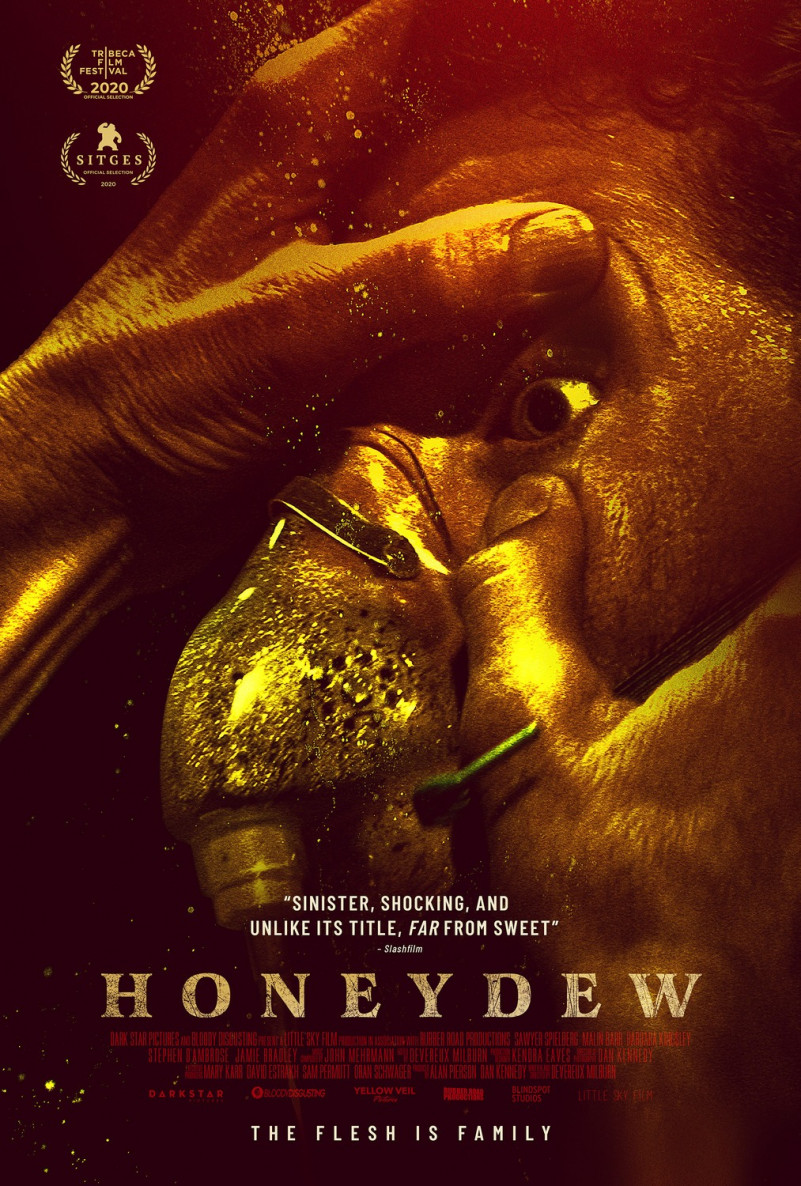 Honeydew is a 2021 film directed by Devereux Milburn, written by Dan Kennedy and Devereux Milburn and starring Sawyer Spielberg, Malin Barr, Barbara Kingsley.
WHAT FONT WAS USED IN POSTER?
"Latienne URW Bold" is the font used in Honeydew poster. Latienne was published by URW Type Foundry. Latienne contains 19 styles and family package options.