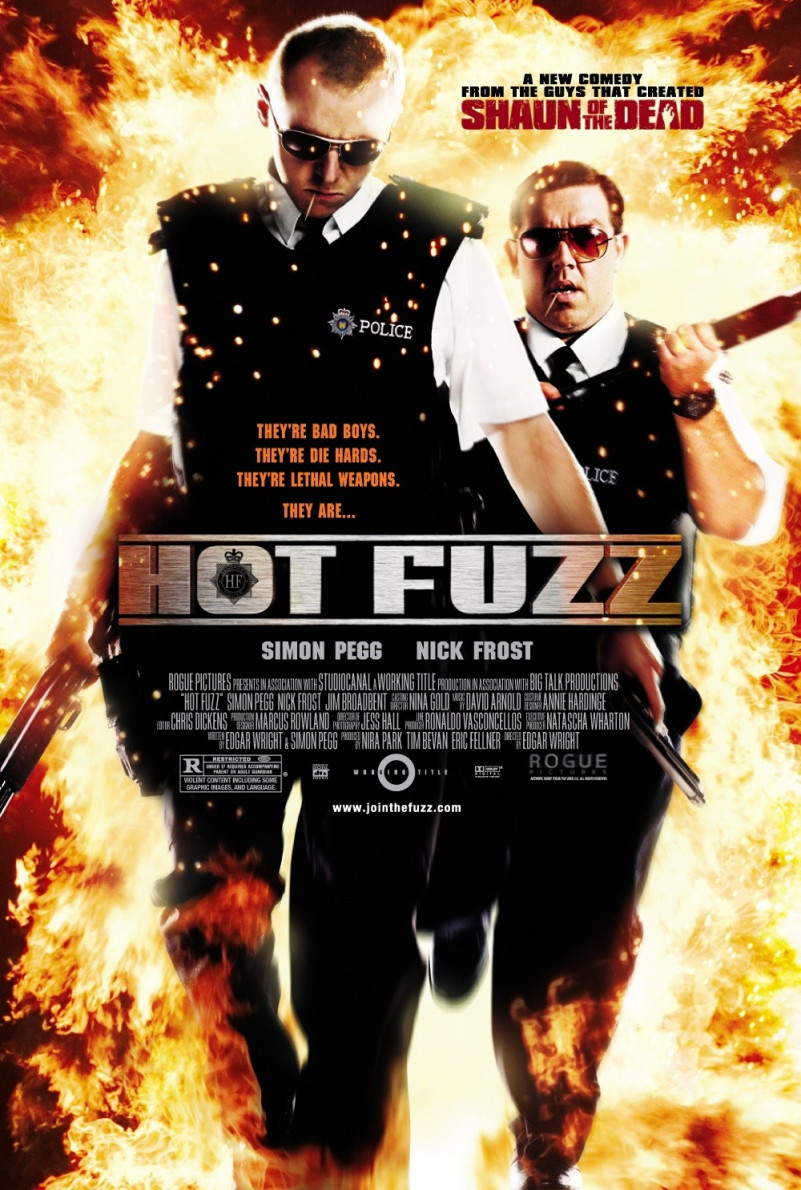 Hot Fuzz is a 2007 action comedy film directed by Edgar Wright. The film was written by Wright and Simon Pegg. Pegg and Nick Frost play police officers investigating a series of mysterious deaths in a West Country village. It is the second film in the Three Flavours Cornetto trilogy by Wright, Pegg, Frost and producer Nira Park.
WHAT FONT WAS USED IN POSTER?
"Contour Generator " is the font used in Hot Fuzz poster.