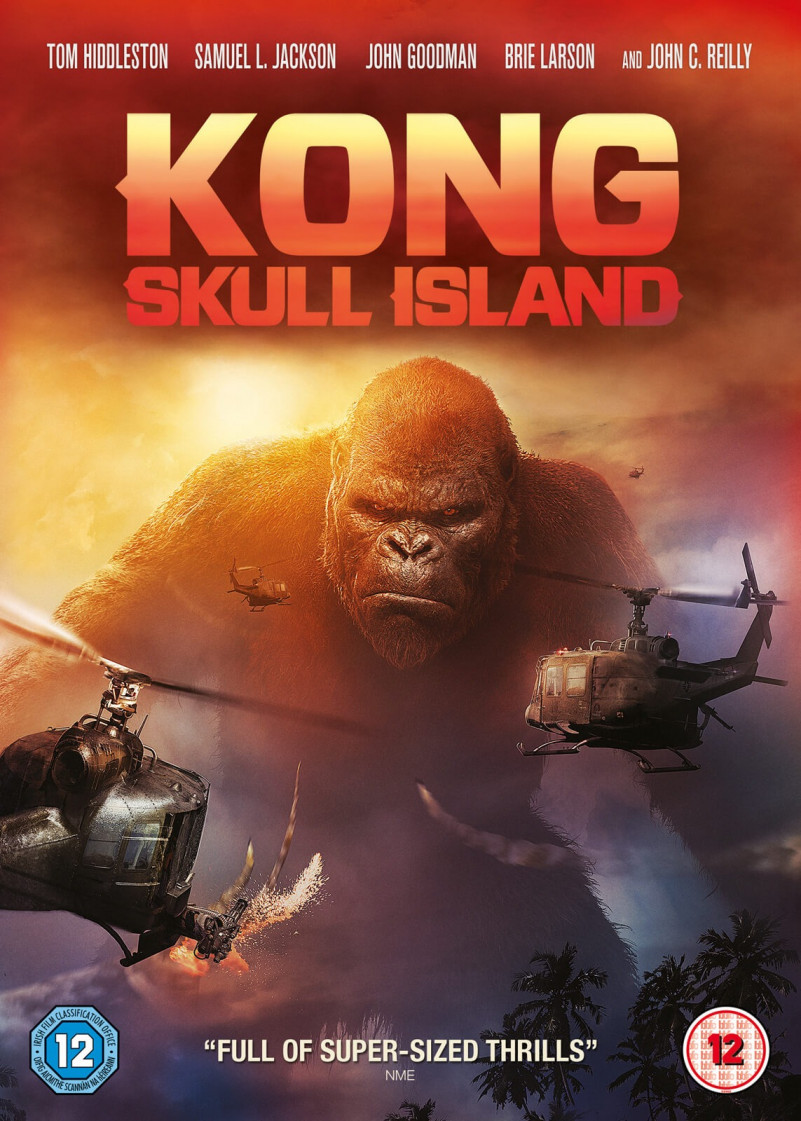 Kong: Skull Island is a 2017 American monster film directed by Jordan Vogt-Roberts. It is a reboot of the King Kong franchise, and serves as the second film in Legendary's MonsterVerse. The film stars Tom Hiddleston, Samuel L. Jackson, John Goodman, Brie Larson, Jing Tian, Toby Kebbell, John Ortiz, Corey Hawkins, Jason Mitchell, Shea Whigham, Thomas Mann, Terry Notary, and John C. Reilly. In the film, set in 1973, a team of scientists and Vietnam War soldiers travel to the uncharted Skull Island and encounter terrifying creatures before meeting the mighty Kong, a gigantic ape who is the last of his species.
What Font Was Used in Poster?
The text on the poster we identify is created by  Kong Font.