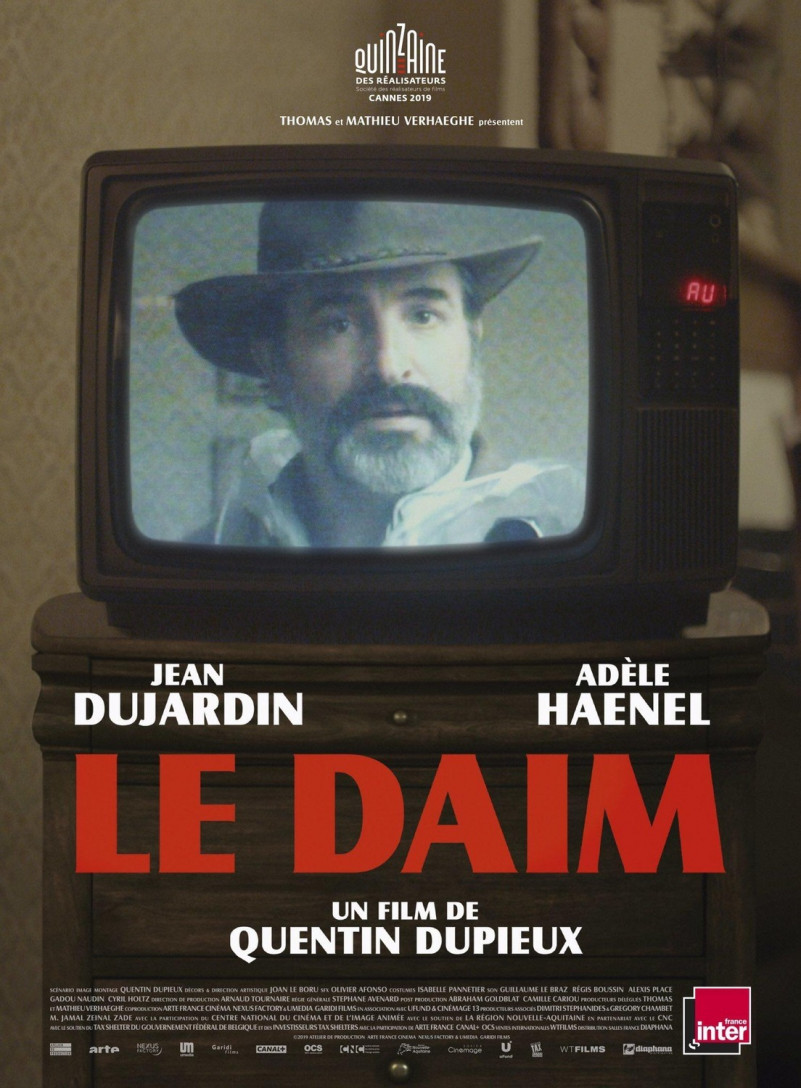 Deerskin (French: Le Daim, lit. 'The deer') is a 2019 French comedy horror film written and directed by Quentin Dupieux. It stars Jean Dujardin and Adèle Haenel. It had its world premiere at the Cannes Film Festival in the Directors' Fortnight section on 15 May 2019. It was released in France on 19 June 2019 by Diaphana Distribution.
WHAT FONT WAS USED IN POSTER?
"Castle Com Ultra" is the font used in Le daim poster. Castle was designed by Steve Jackaman and published by Linotype. Castle contains 4 styles and family package options.