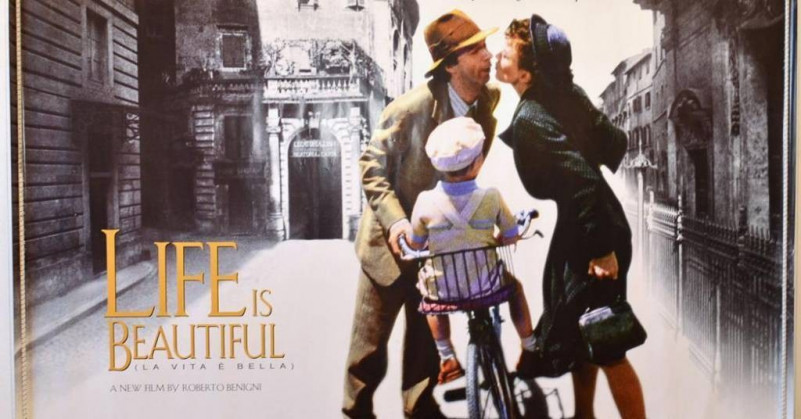 Benigni, with his films Monster, Johnny Stecchino and Life is Beautiful, breathed a sigh of relief into the body of Italian cinema to be Woody Allen of Hollywood and Chaplin of England.
"Life is Beautiful" is the greatest success of Benigni's artistic life and a film that introduced him not only as a creative comedian but also as a great writer, director, and actor.
What Font Was Used in Poster?
The text on the poster we identify is created by  Schneidler Initials Font.  Schneidler Initials was designed by F. H. Ernst Schneidler and published by GroupType. Schneidler Initials contains 1 style.