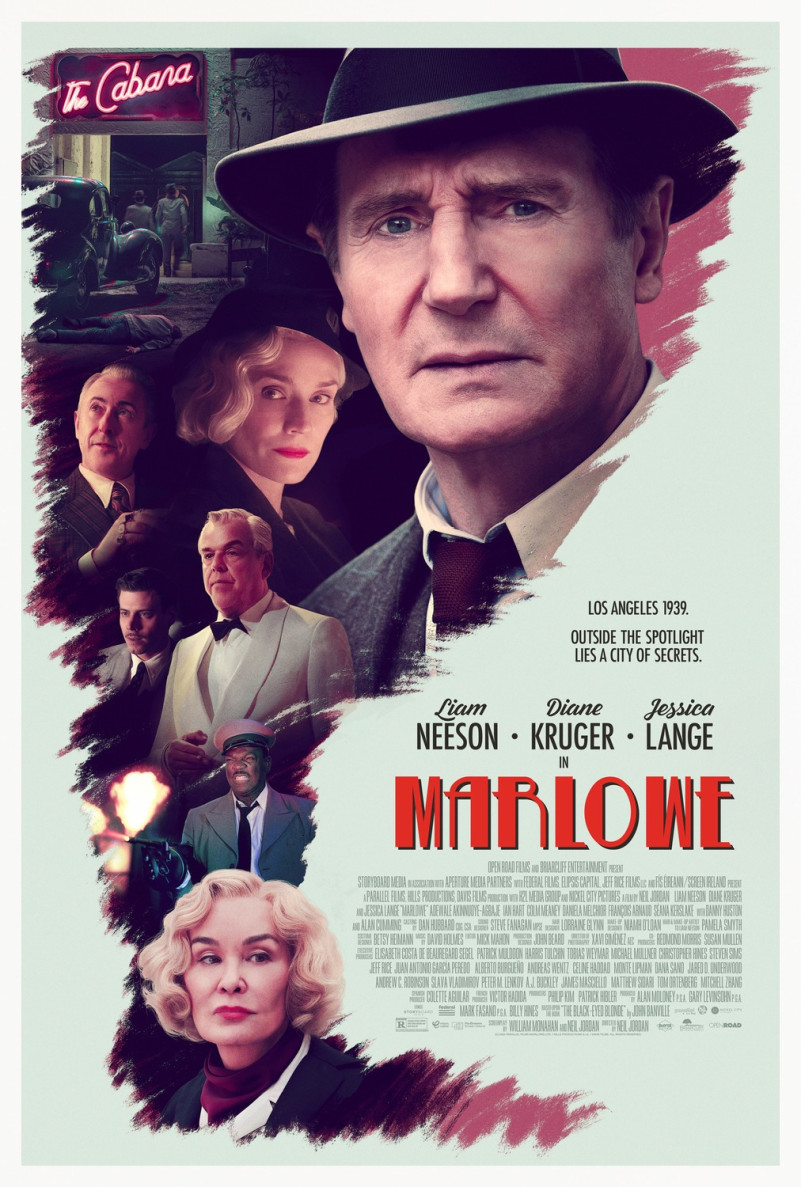 Marlowe is a 2022 neo-noir thriller film directed by Neil Jordan and written by William Monahan. It is based on the 2014 novel The Black-Eyed Blonde by John Banville, writing under the pen name Benjamin Black, and stars Liam Neeson as brooding private detective Philip Marlowe, a fictional character created by Raymond Chandler. The film also stars Diane Kruger, Jessica Lange, Adewale Akinnuoye-Agbaje, Alan Cumming, Danny Huston, Daniela Melchior, and Colm Meaney. It premiered at the 70th San Sebastián International Film Festival on September 24, 2022.
WHAT FONT WAS USED IN POSTER?
"Betty Noir" is the font used in Marlowe poster.