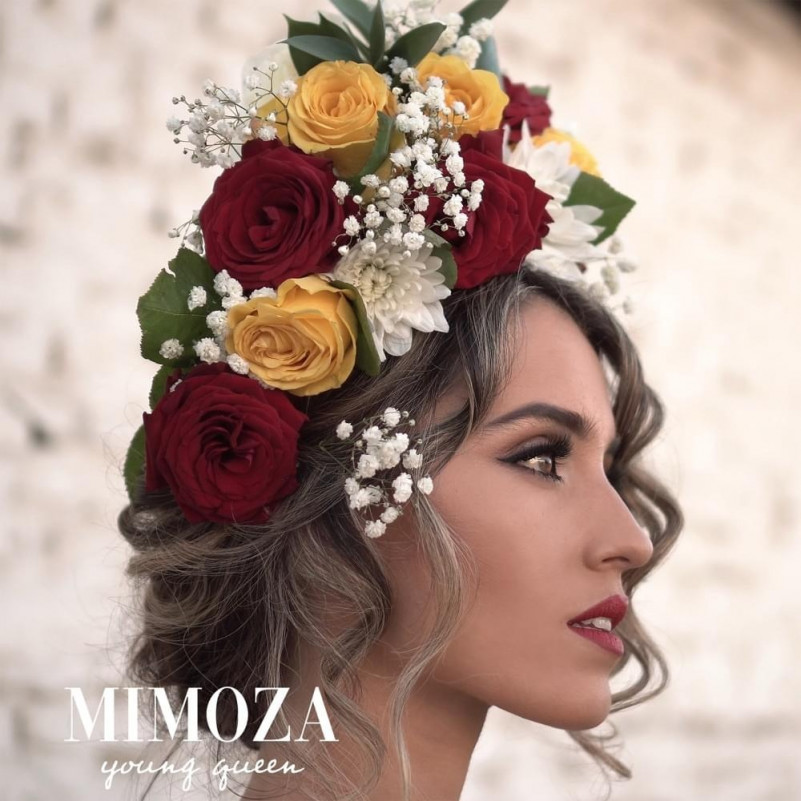 Los Angeles-based Kosovo singer-songwriter Mimoza returned with a new song "Young Queen". It is her first single in three years.
The track is a personal record written as a love letter to her home country, Kosovo, and her Albanian roots. Paying tribute to her mother and all moms who raise their daughters to see themselves as 'young queens'.
WHAT FONT WAS USED IN POSTER?
The text on the poster we identify is created by Professor and  Vogue Font.