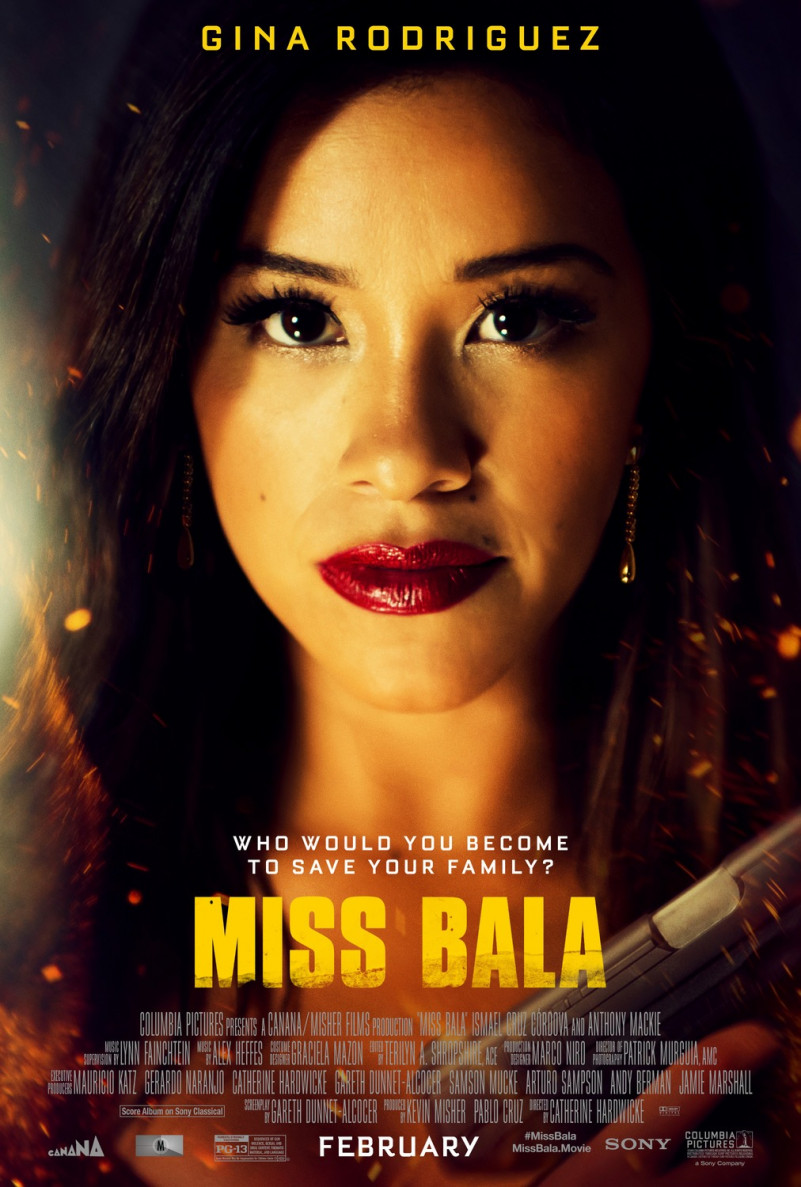 Miss Bala is a 2019 action thriller film directed by Catherine Hardwicke and written by Gareth Dunnet-Alcocer, based on the 2011 Mexican film of the same name. The film stars Gina Rodriguez, Ismael Cruz Córdova, and Anthony Mackie, and follows a woman who trains to take down a Mexican drug cartel after her friend is kidnapped.
WHAT FONT WAS USED IN POSTER?
"Compacta SH Bold" is the font used in Miss Bala poster. Compacta SH Font Family was designed by Fred Lambert and published by Scangraphic Digital Type Collection. Compacta SH contains 6 styles and family package options.