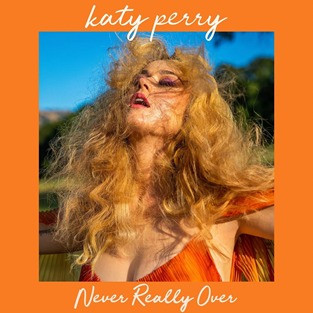 "Never Really Over" is a song by American singer Katy Perry. It was released as a single through Capitol Records on May 31, 2019. The electropop track is inspired by Dagny's song "Love You Like That". It peaked within the top 10 in Australia, Canada, Croatia, Greece, Hungary, Lebanon, Malaysia, and Scotland as well as the top 20 in the Czech Republic, Estonia, Ireland, Latvia, Lithuania, the Netherlands, New Zealand, Panama, Poland, Singapore, Slovakia, the United Kingdom, and the United States. At the APRA Music Awards of 2020, "Never Really Over" was nominated for Most Performed Pop Work of the Year.
What Font Was Used in Poster?
The text on the poster we identify is created by  Jelytta Font. Jelytta means the beauty of woman. This font inspired by beauty of woman with all their softness make this font looks sophisticated classy, elegant with the softly curve could your project will looks a fabulous and amazing.