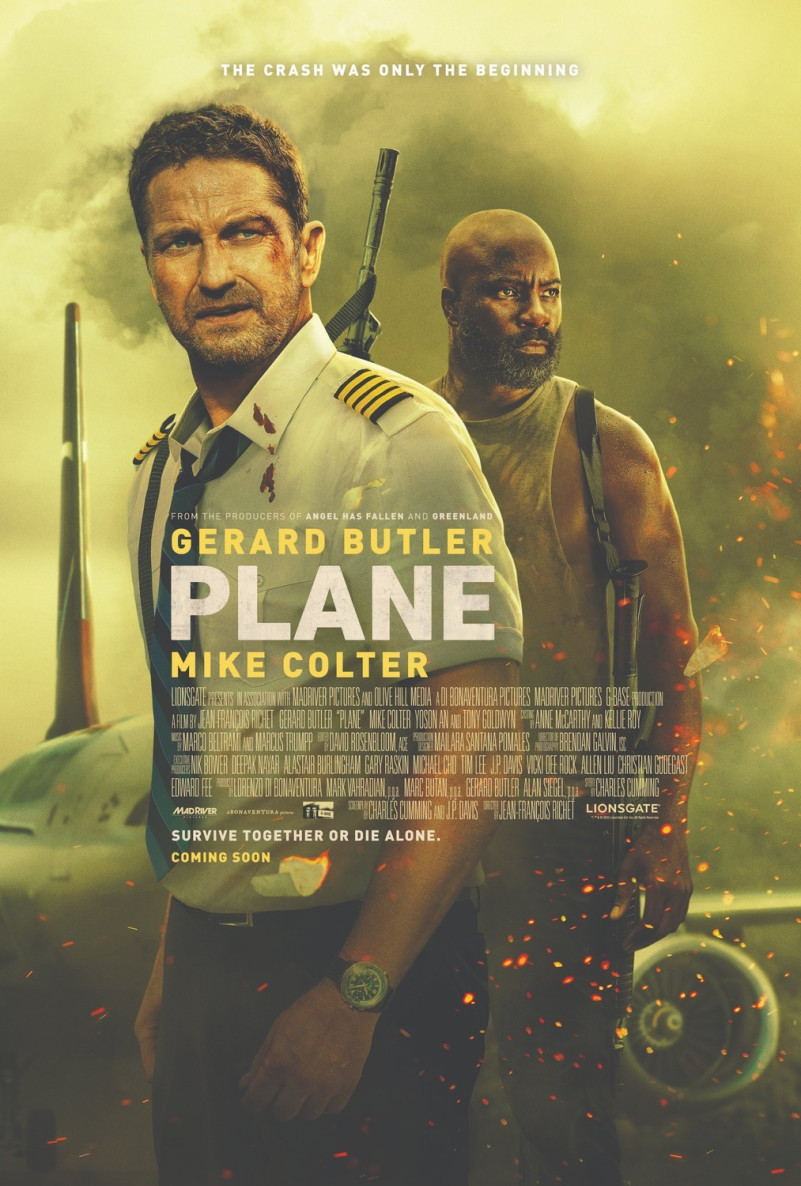 Plane is an upcoming American action-thriller film directed by Jean-François Richet, written by Charles Cumming and J. P. Davis, and starring Gerard Butler, Mike Colter, Yoson An, and Tony Goldwyn. It centers around a pilot surviving the aftermath of an emergency landing in hostile territory.
WHAT FONT WAS USED IN POSTER?
"FF DIN Black" is the font used in Plane poster. FF DIN Font Family was designed by Albert-Jan Pool and published by FontFont. FF DIN contains 28 styles and family package options.