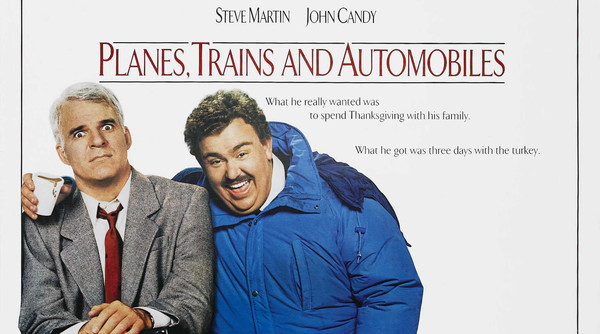 Planes, Trains and Automobiles is a 1987 American road buddy comedy film written, produced, and directed by John Hughes. The film stars Steve Martin as Neal Page, a high-strung marketing executive, and John Candy as Del Griffith, a goodhearted but annoying shower curtain ring salesman. They share a three-day odyssey of misadventures trying to get Neal home to Chicago in time for Thanksgiving with his family.
What Font Was Used in Planes Trains and Automobiles Movie Poster?
The repeated album titles are probably made with TF Arrow Font. TF Arrow is available in multiple weights with matching italics and it is available for licensing at Treacyfaces.com.