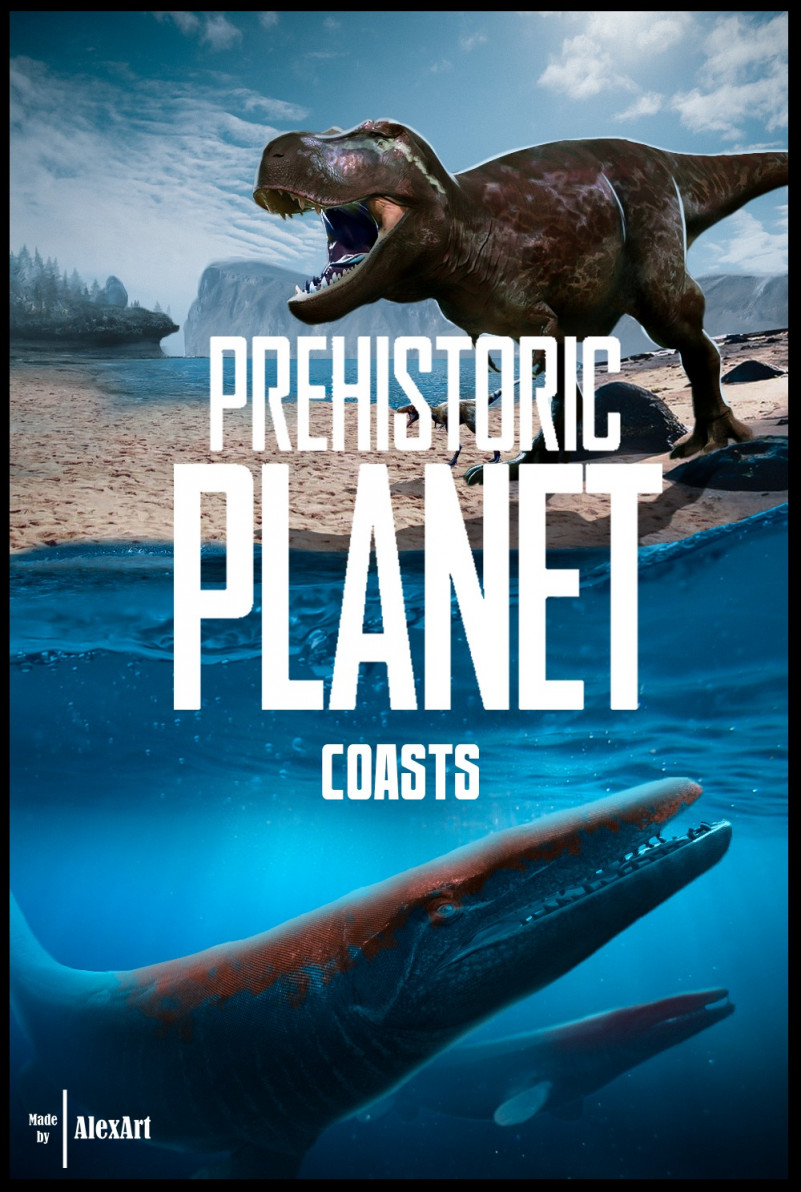 Prehistoric Planet is a British-American five-part nature documentary streaming television series about dinosaurs that premiered on Apple TV+ beginning May 23, 2022. It is produced by the BBC Studios Natural History Unit with Jon Favreau as showrunner, visual effects by MPC, and narration by natural historian David Attenborough. The documentary follows dinosaurs and pterosaurs recreated with computer-generated imagery living around the globe in the Late Cretaceous period, 66 million years ago (Maastrichtian), just before the dinosaurs' extinction. It set out to depict prehistoric life using current palaeontological research by including accurately feathered dinosaurs, and probable speculative animal behavior.
WHAT FONT WAS USED IN POSTER?
The poster text we identified was generated by  Agency Bold Condensed Font.