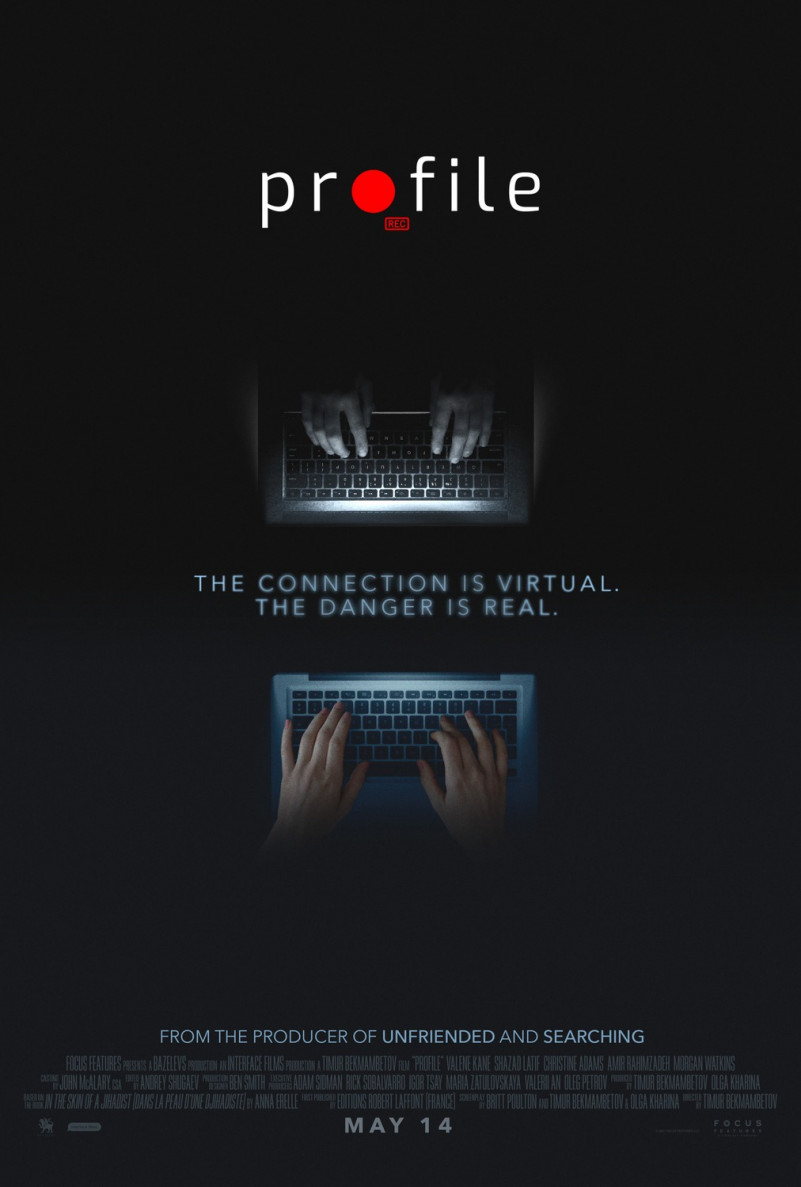 Profile is a 2018 thriller film directed by Timur Bekmambetov. It is an international co-production between the United States, the United Kingdom, Russia and Cyprus. The film is shot as a computer screen film. It premiered at the 68th Berlin International Film Festival in the Panorama section on the 17th of February.
The film is based on French journalist Anna Erelle's book In the Skin of a Jihadist about her investigation into the recruitment of young women by ISIS.
WHAT FONT WAS USED IN POSTER?
"Akceler A Alt" is the font used in Profile poster. Akceler was designed by Andrej Dieneš and published by Adtypo. Akceler contains 24 styles and family package options.