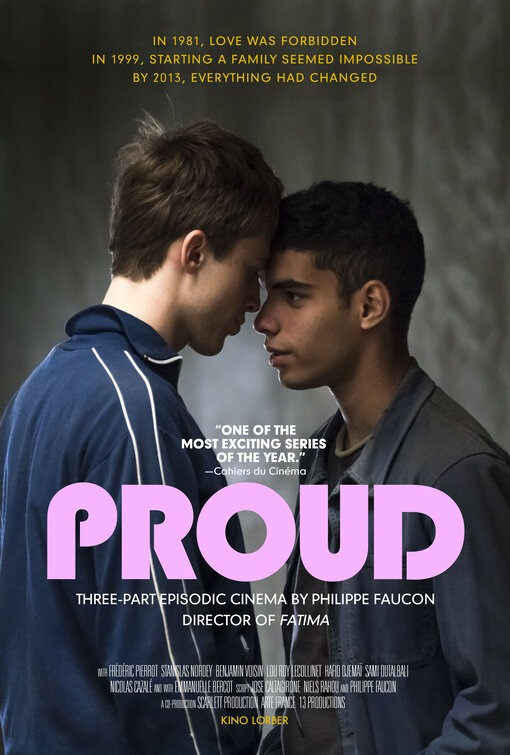 Proud is A three part mini series about a French family spanning the generations, with each episode coinciding with a crucial moment for gay rights in France.
What Font Was Used in Poster?
The text "Proud " on the poster we identify is created by Blippo Pro Black Font. Blippo was designed by Robert Trogman and published by Linotype. Blippo contains 4 styles and family package options.