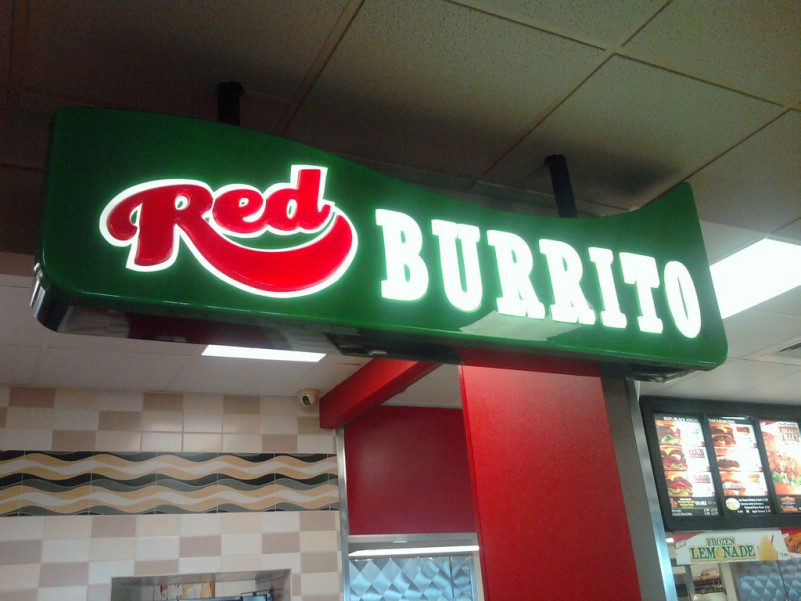 Red Burrito is an American fast-food restaurant chain run by CKE Restaurants, Inc., located east of the Rocky Mountain states and serving fast-food Tex-Mex.
CKE's policy has been to add Red Burrito dual-branding to many of their Hardee's hamburger restaurants, thereby adding a Mexican menu. From the Midwestern and Southwestern United States Westward, Red Burrito is called Green Burrito while Hardee's is known as Carl's Jr.
WHAT FONT WAS USED IN POSTER?
"CoRockwell"and "Eclat Regular" is the font used in Red Burrito poster.