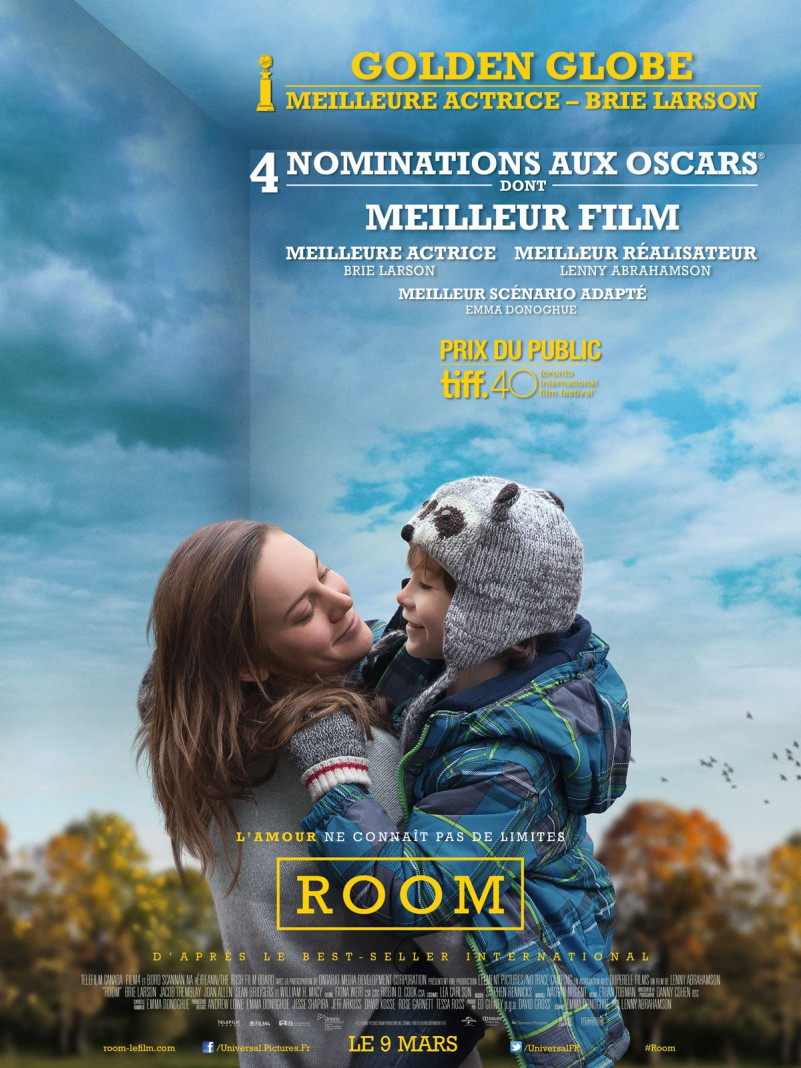 Room is a 2015 independent drama film directed by Lenny Abrahamson and written by Emma Donoghue, based on her 2010 novel of the same name. It stars Brie Larson as a woman who has been held captive for seven years and whose 5-year-old son (Jacob Tremblay) was born in captivity. Their escape allows the boy to experience the outside world for the first time. The film also stars Joan Allen, Sean Bridgers, and William H. Macy.
What Font Was Used in Poster?
The text on the poster we identify is created by Rockwell Font.  Rockwell was designed by Frank Pierpont and published by Monotype. Rockwell contains 9 styles and family package options.